Wine Expertise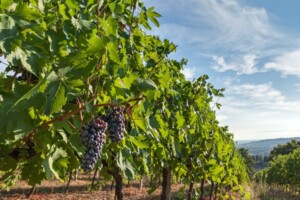 BioFresh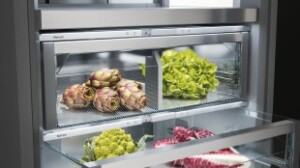 BioFresh provides customised refrigeration zones so that even sensitive foods, such as tropical fruits or fish, can retain their fresh flavour and vitamin-content for much longer.
Liebherr refrigerators and freezers, with their innovative technologies, bring a greater pleasure to eating and drinking.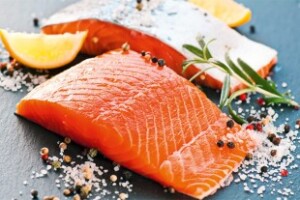 When it comes to product development, Liebherr's aim is to create appliances that make everyday life easier.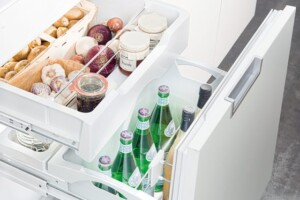 Award winning designs: In terms of finish and form, Liebherr appliances exude a timeless elegance and reflect the latest trends in interior design.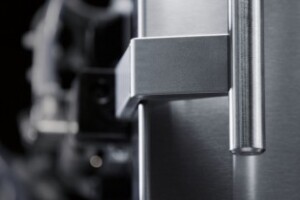 Functions, Features and Materials used: We fully capitalise on the potential savings offered by every single component to be ensure that we achieve the highest energy efficiencies.
To maintain Liebherr's extremely high quality standards, every production step is subject to strict monitoring procedures.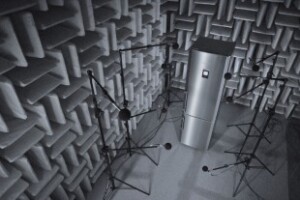 Proven quality, food storage that guarantees greater freshness and energy efficiency: Their are plenty of good reasons to choose Liebherr!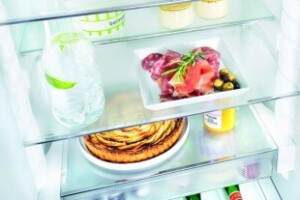 Anyone committed to the highest quality cannot accept compromise. At Liebherr we use our expertise to guarantee premium-quality products – and have done so for more than 60 years. Across the refrigeration spectrum we offer a wide range of compelling appliances that impress with intuitive operation, energy efficiency, classic design, and a multitude of practical functions geared to ensuring that food retains its freshness and quality, and so to facilitating a healthy, modern lifestyle.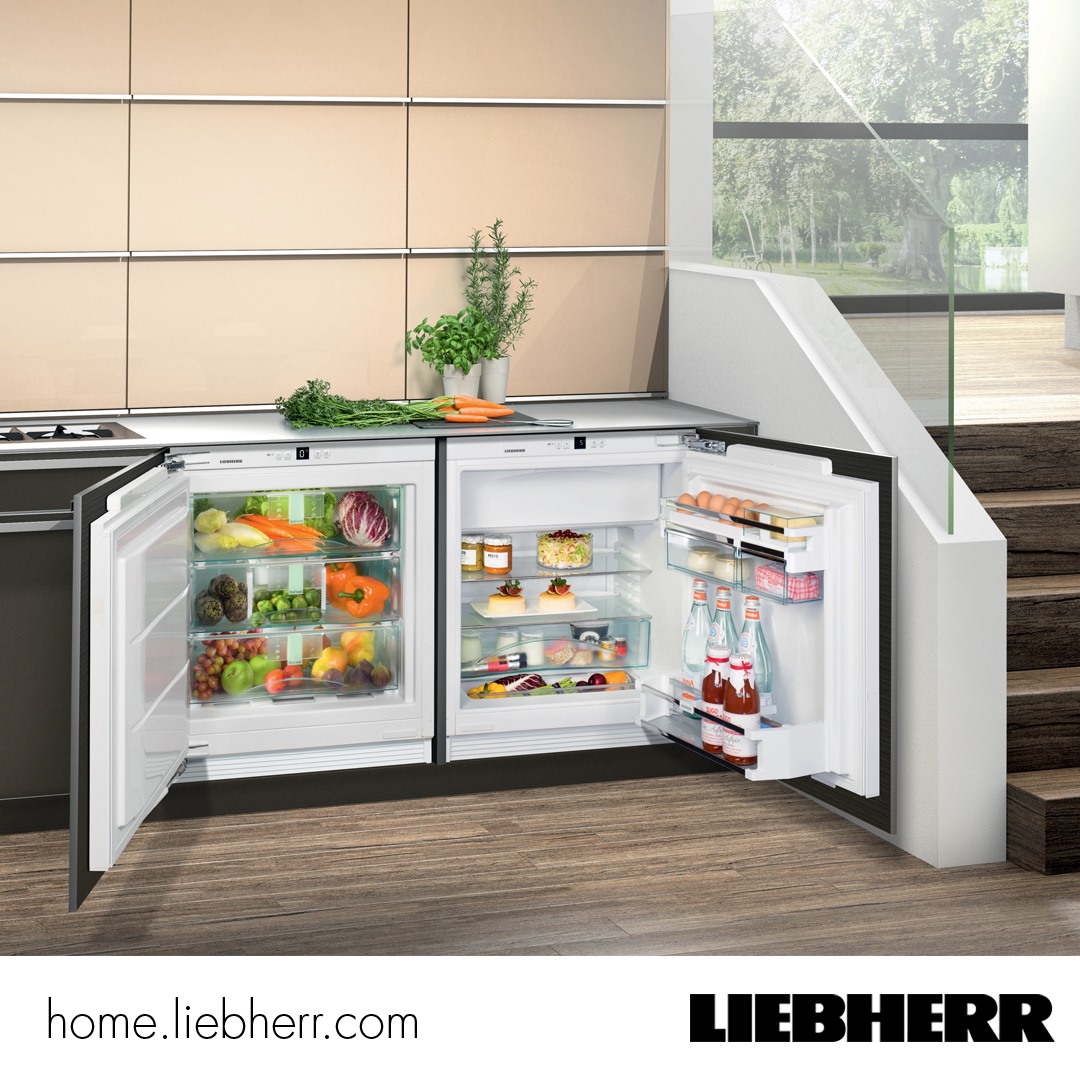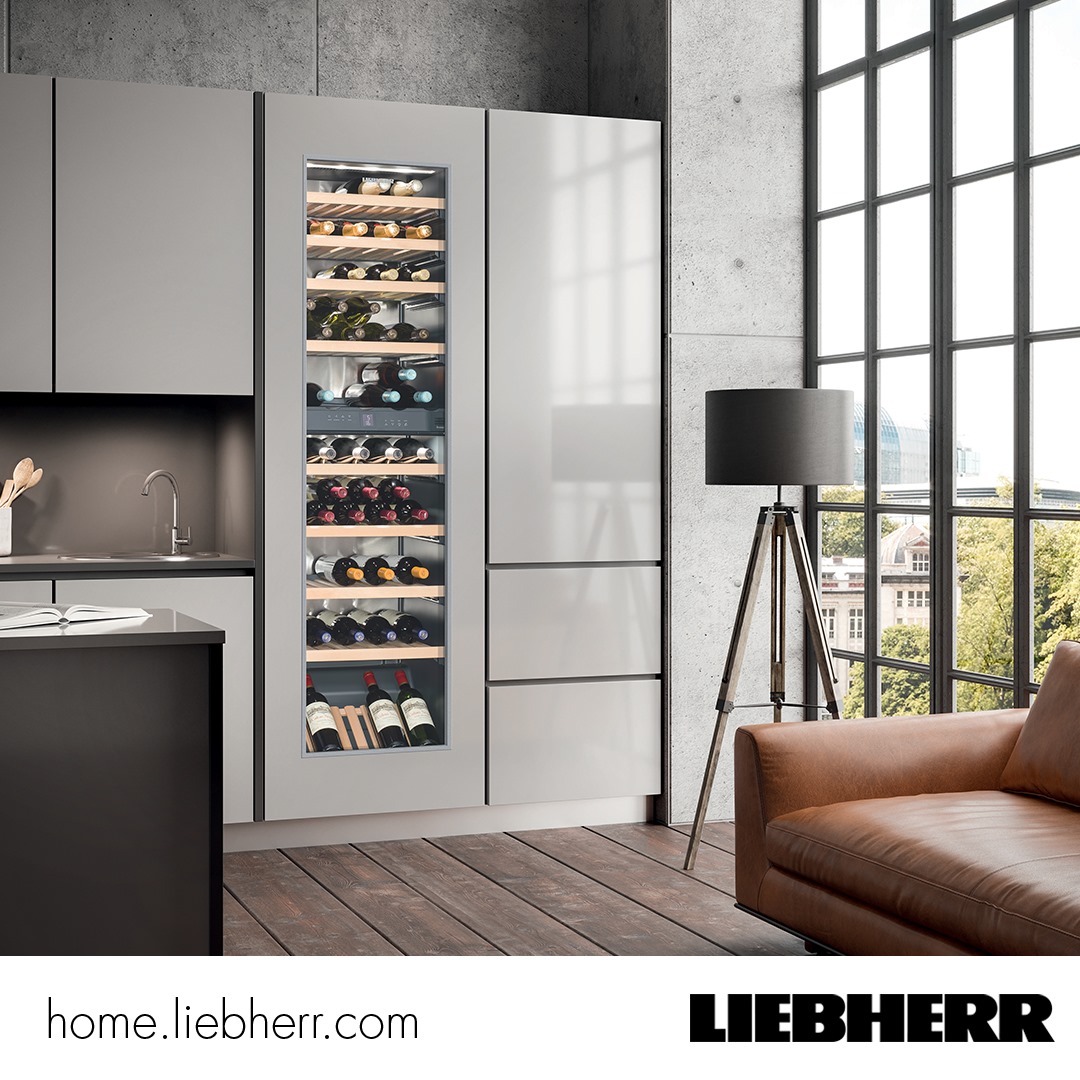 Environmental sustainability and responsibility are also of primary importance to us when we develop our new appliances, and so it is not surprising that we frequently receive major awards and certificates in this area. There are many great reasons to choose Liebherr – when will you make the right choice and the excellent choice?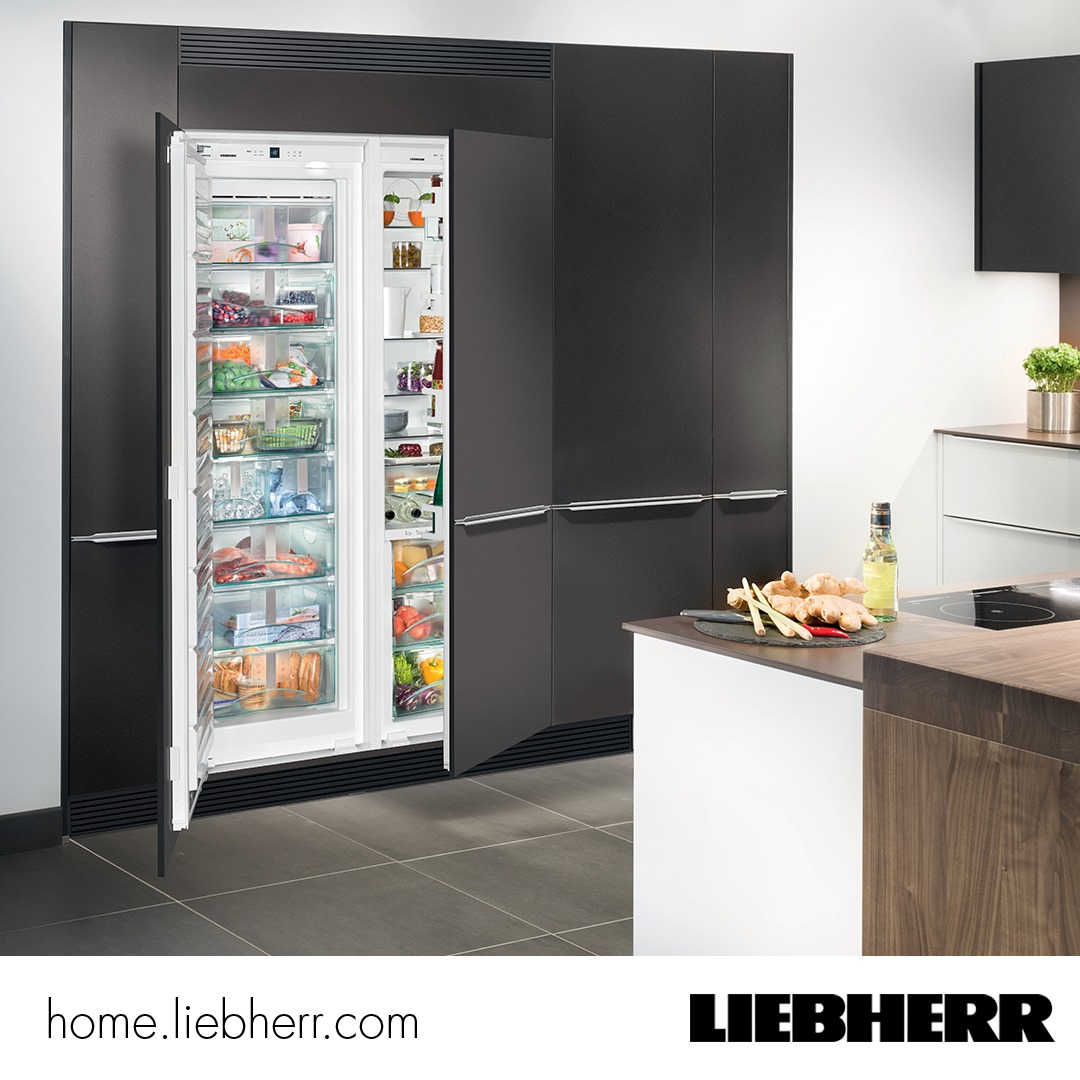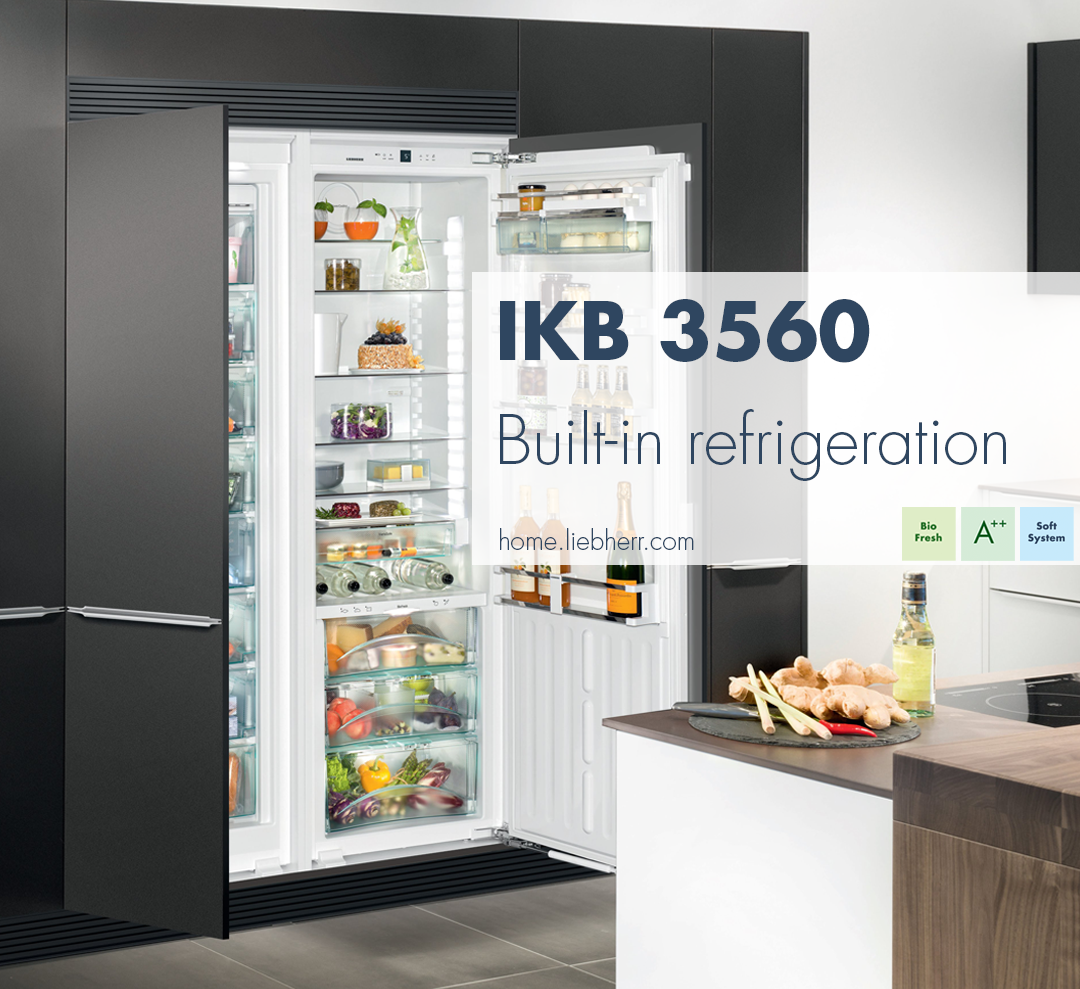 A host of top features for outstanding convenience
Liebherr built-in refrigerators come with an array of well thought out features; they are suitable for niche sizes of 88 – 178 cm; and they are available with fixed or sliding doors, or with décor panels. Liebherr refrigerators are always a stunning addition to any kitchen, and they are impressively economical. SoftSystem ensures that the door closes gently, even when the inner door is fully stocked.
Easy to install and excellent energy efficiency
Liebherr offers a broad range of built-in freezers, which are suitable for niches measuring 72 cm, 88 cm, 140 cm and 178 cm. NoFrost technology means that these freezers do not need to be defrosted. Low energy LEDs ensure clear, pleasant illumination the interior and contribute to the appliances' outstanding energy efficiency.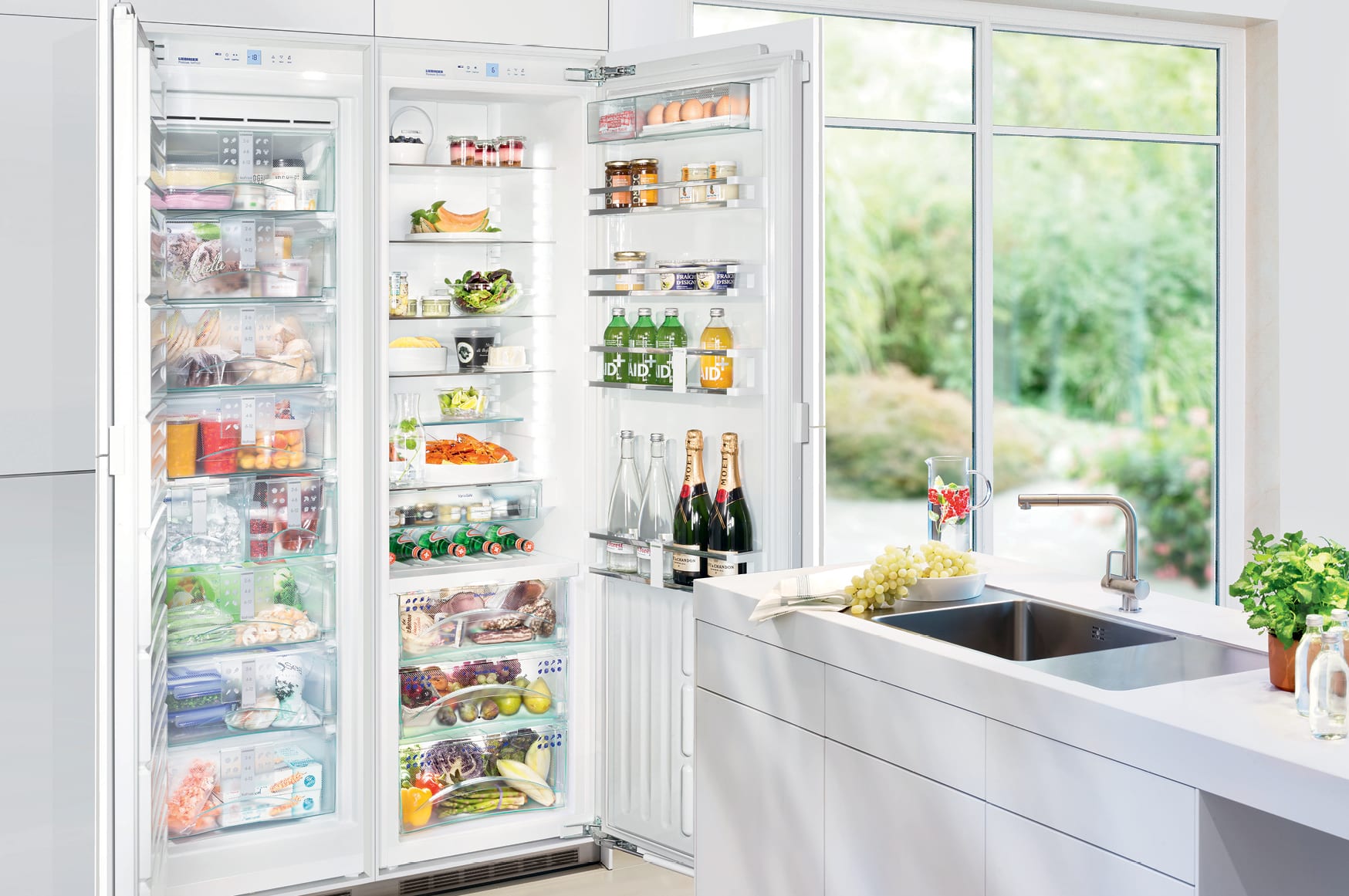 Using our expertise for your benefit
As a refrigerator and freezer specialist, Liebherr have been continuously developing innovative and convincing product solutions for more than 60 years. The trust that our customers place in us is a daily incentive for us to continue providing top-quality products. When it comes to buying new appliances, no other manufacturer in the field of large domestic goods has as many loyal repeat customers as Liebherr.
Wine Cabinets
A wine's temperature determines its flavour, and hence affects enjoyment. To prevent factors such as temperature, humidity and light influencing the wine's quality, Liebherr wine cabinets offer perfect, protective storage conditions. Interior humidity levels are high and innovative technologies ensure protection against UV light and vibrations. In addition, the temperature can be adjusted according to whether the wine is to be enjoyed in the near future or whether it is to be stored longer-term.
Multi Temperature Wine Cabinets
When served at the right drinking temperature, a wine perfectly unfolds its flavour in the glass. The ideal serving temperature will vary according to the type of wine, and also to personal preference, accompanying dishes, and the time of year. Generally, red wines are enjoyed at a warmer temperature than white wines; and the aroma and flavour of sparkling wines and champagne emerge fully when they are nicely chilled. With a Liebherr multi-temperature wine cabinet, a bottle of champagne will be ready for an impromptu toast and, simultaneously, a good bottle of red wine will have already been brought to just the right temperature to offer any unexpected guests.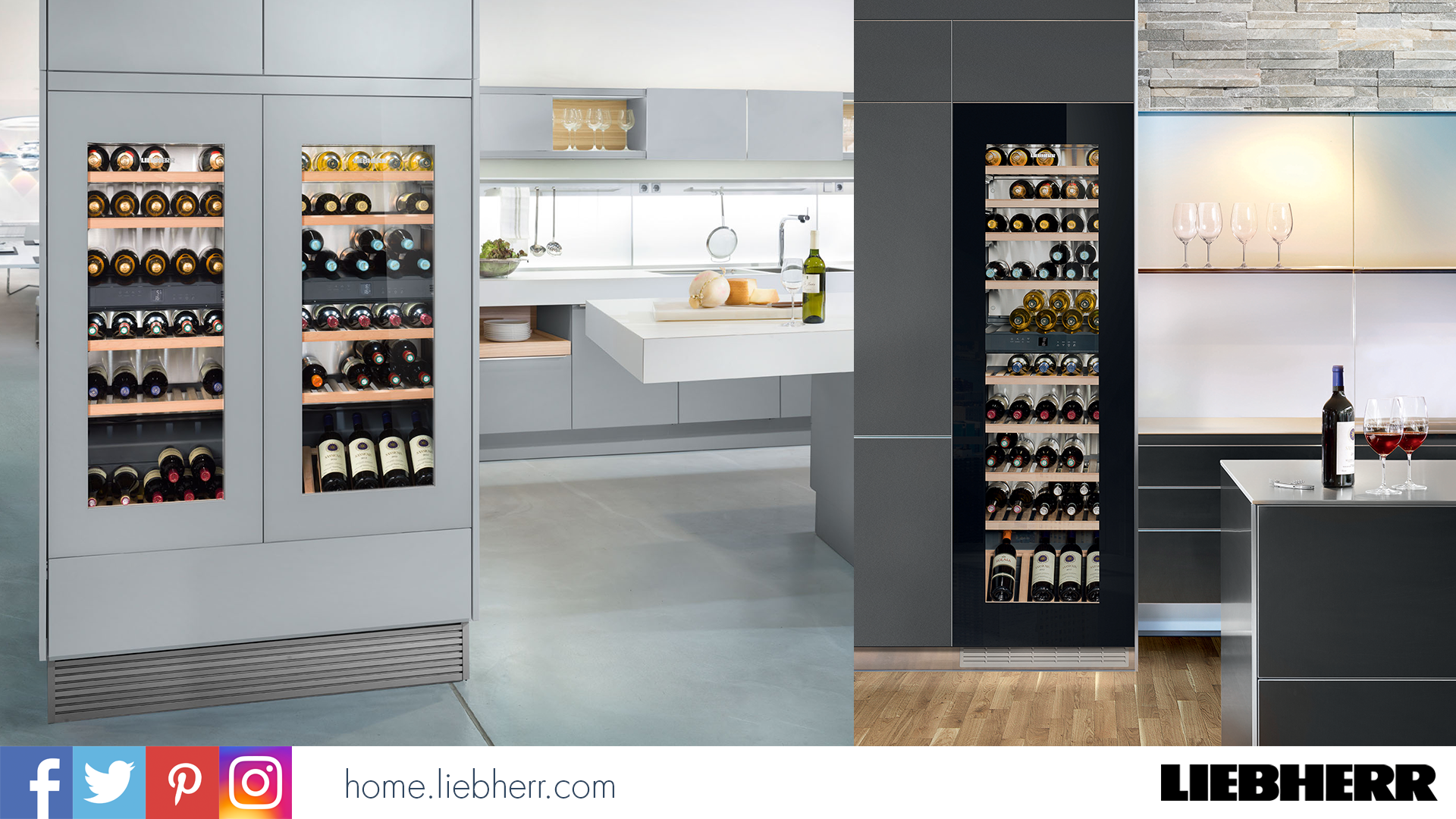 Wine Storage Cabinets
Liebherr wine storage cabinets have a constant interior temperature to facilitate optimal aging of high-quality wines and to provide the most suitable long-term storage conditions. The interior temperature can be set to between +5°C and +20°C, as required, and this therefore means that a large number of wine bottles can be kept at their perfect serving temperature. Liebherr offers wine storage cabinets in several sizes and with a variety of features.