Thanks to the cubist design, the clear style and the carcase system, next125 kitchens are extremely flexible in planning. The form radiates calmness and structure and helps to develop the kitchen to transform from a workspace into the heart of the home.
NX 950 – the cubist reduced form without handles or grip ledges cause purist hearts to race.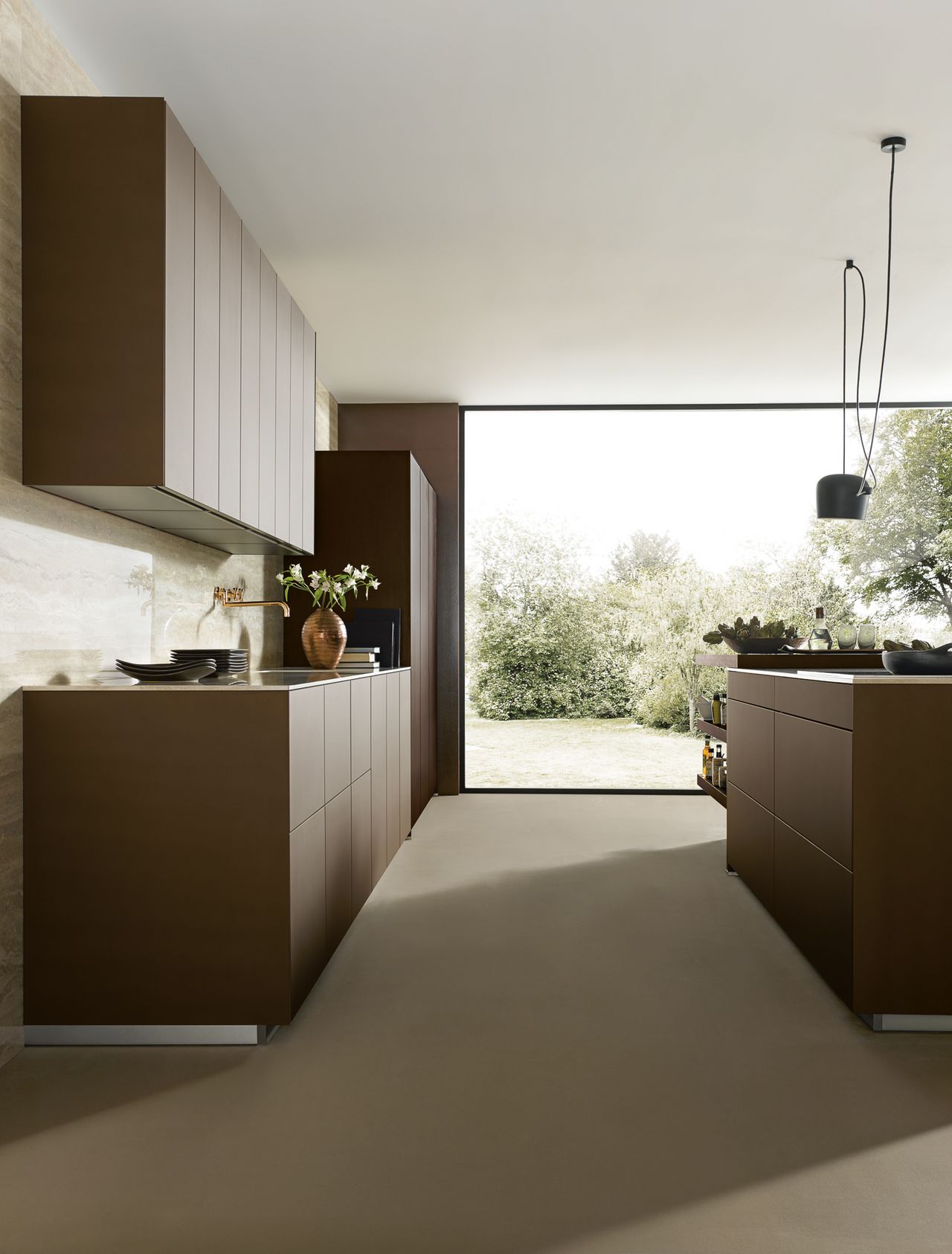 No handles, no grip ledges – the join image extends quietly throughout the entire kitchen. The cupboards let themselves open with the easy TIP-ON function.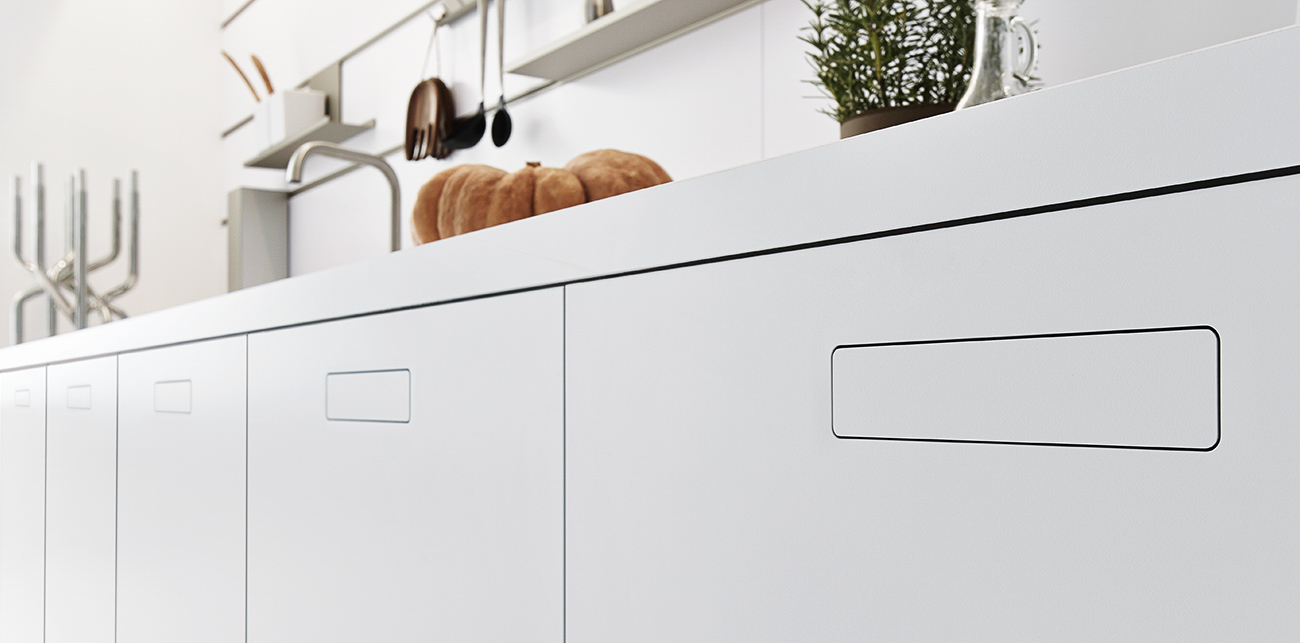 NX 800 surface-flush hinged handles – enable the easy operation of all drawers and pull-outs, without affecting the flush architecture of the kitchen.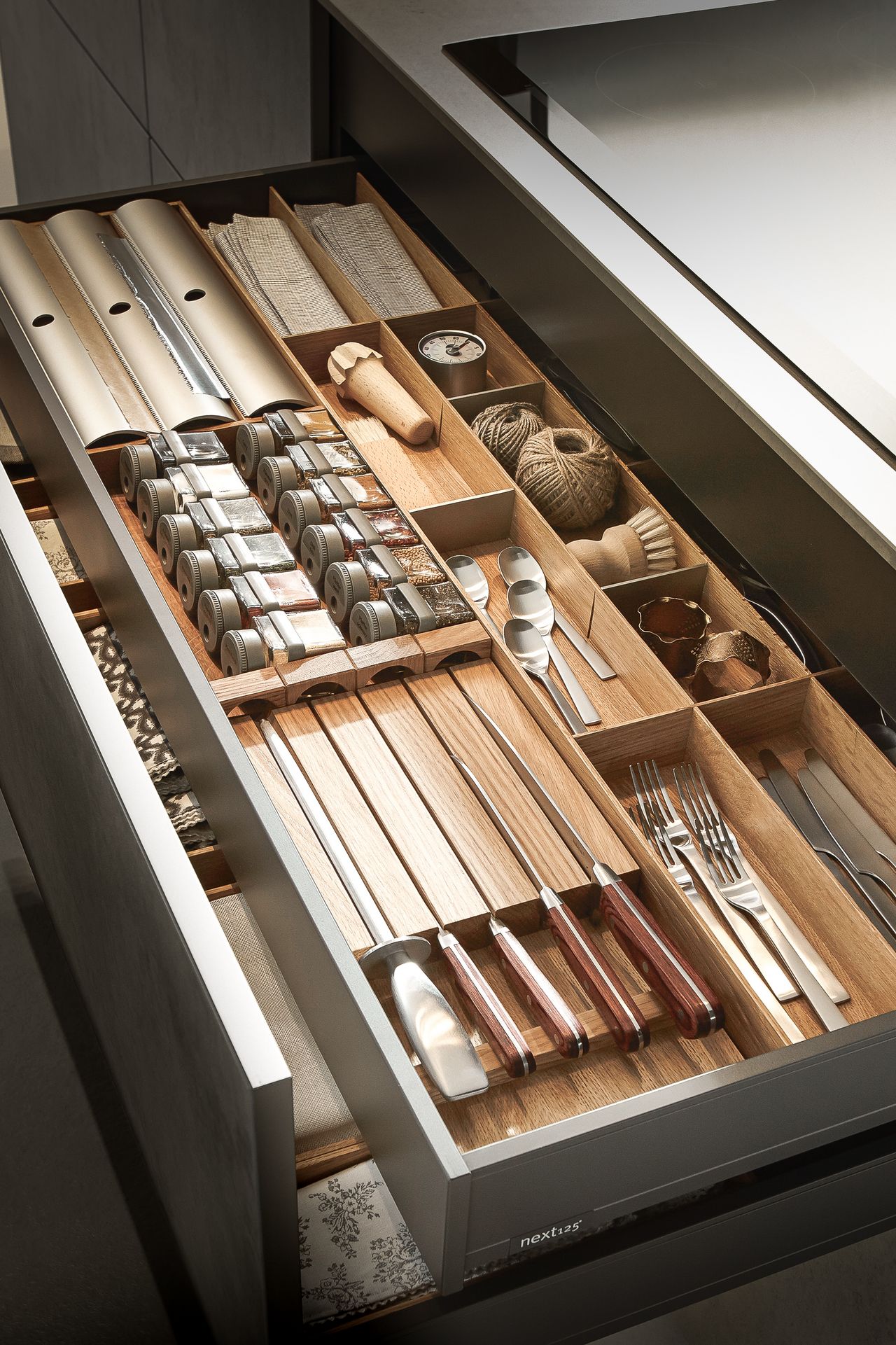 next125 Primus equipment – The clean-lined design of the organizer system continues the cubist kitchen concept into the interior.
Front supports panel round and square – provide for a soft and sensuous perception.
next125 also takes on the Bauhaus concept of living and working in one room: the kitchen has left the confines of its four walls and has become not only a workplace but also the centre of communication in the home. The appearance of modern kitchens therefore no longer differs from high-quality, purist living room furniture. Where does the base unit end and the sideboard begin, for example? Is the shelf still a part of the kitchen or is it already a part of the library? Technical appliances such as the oven are concealed behind elegant retractable doors. The free-standing cooking table combines the kitchen and living room, and enables the hosts to talk with their guests.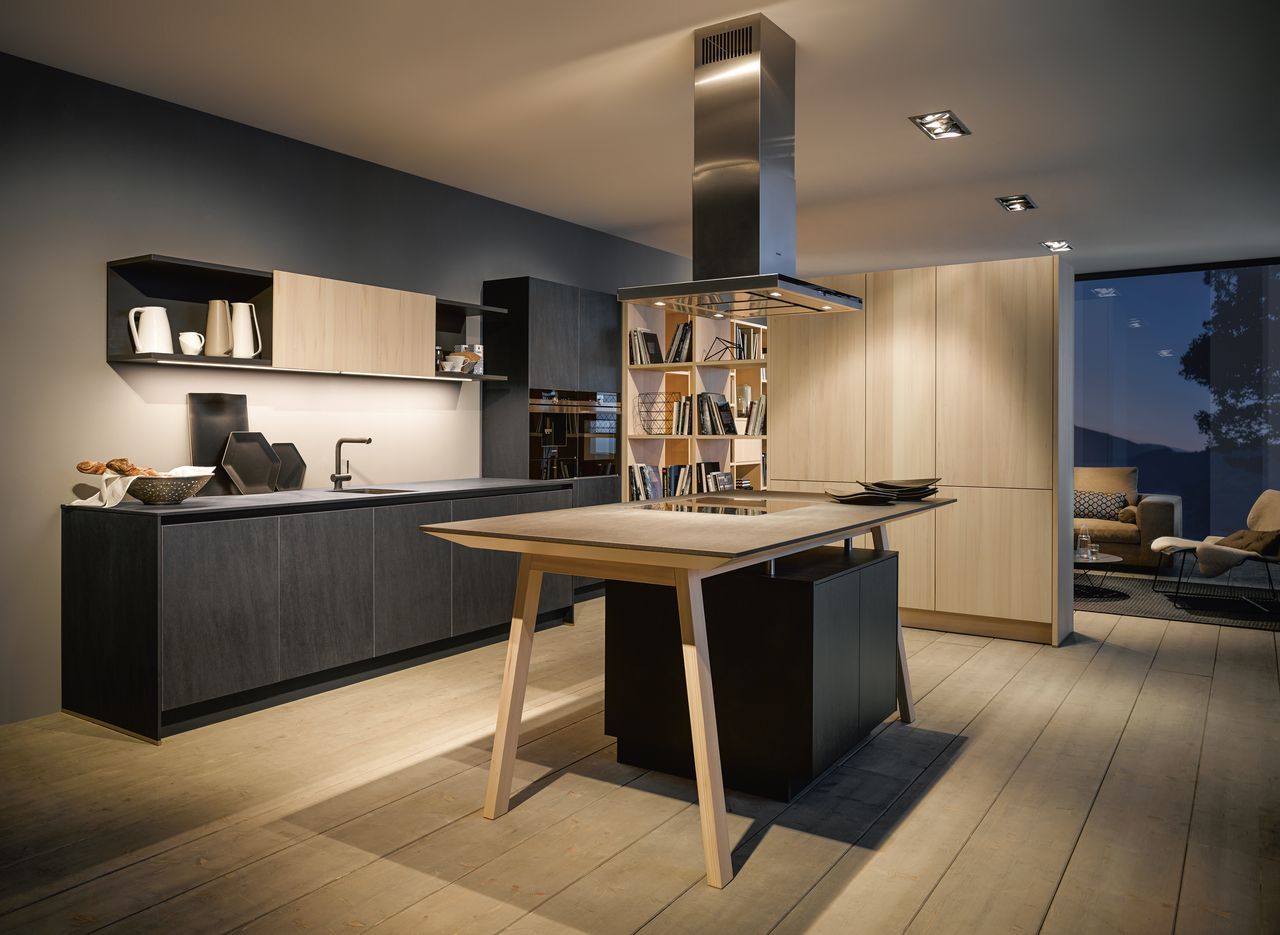 NX 950 – With its open shelf units, the kitchen merges cleanly into the living area.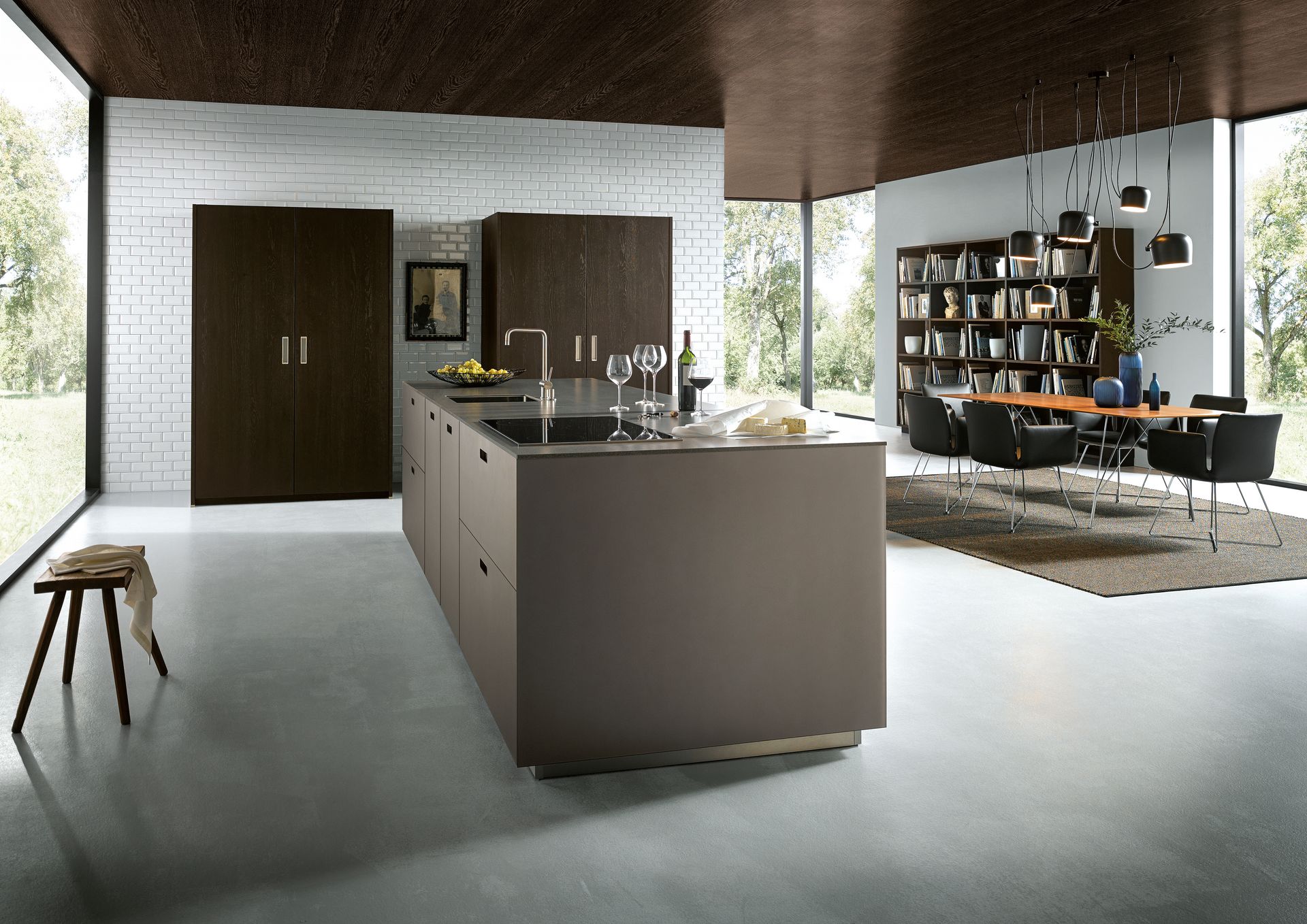 NX 902 – the purist appearance and high-quality materials enable a flowing transition from the kitchen into the living room.
What is truly important? This central question has become the guiding thought of modern living and pervades throughout all next125 products: thanks to their reduced form, they blend into living room and kitchen. This is made possible by the carcase heights and the discreet front design: the cubist reduced form of the flush-planned worktop blends into the room with purism. next125 kitchens therefore impress with there quality, and invite you to limitless cooking and living pleasure thanks to their pure geometric form.