For next125, kitchens are only perfect when people are at the heart of all considerations. The result: ergonomic kitchen concepts and a captivatingly organized interior.
FUNCTIONALITY AT NEXT125
For next125, functional, well thought-out design means that people are at the heart of every consideration. In addition to the ergonomic design, flexible kitchen planning places great emphasis on ensuring that all processes in the kitchen are perfectly interlinked and that both cooking utensils and food can be easily reached.
NX 950 – Design meets function: ceramic surfaces are not just eye-catching, they are also robust, hygienic and low-maintenance.
This is ensured by ergonomic concepts and a captivatingly organized kitchen interior: For example, the grid system on which all the next125 kitchens are based makes it possible to adjust the working height perfectly. Appliances installed at a more comfortable height, as well as space-saving sliding doors and interior pull-outs in tall units simplify work.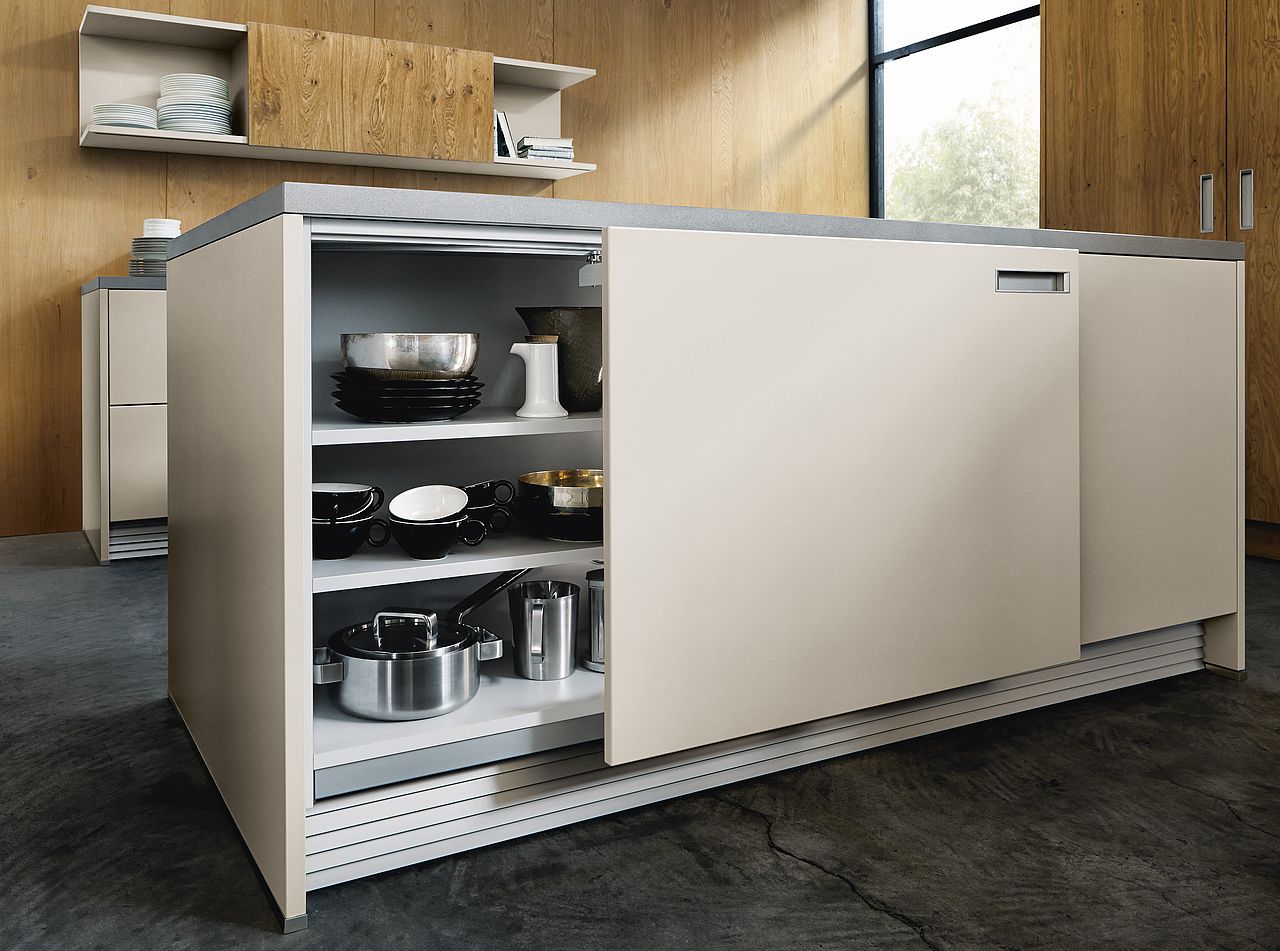 next125 base unit with sliding door – creates additional cuddy at the back of the culinary island. The additional place need for the opening corner of a door is cancelled.
Highly built-in devices – can be hidden behind elegant insertion doors. This provides for tidy homy optics.
next125 combines the high standard of design with convenience: the gentle closing of a unit door, a drawer being closed in silence, and the generous storage space are possible when form follows function. The result is innovative, everyday design.
This is compelling thanks to its simplicity, and demonstrates elegance through discretion. Thus, for example, the "TIP-ON mechanism" guarantees a kitchen world without handles or grip ledges. This not only creates aesthetic calmness, but also helps the chef to open the doors with complete ease, whether with an elbow, knee or toe.
NX 950 – handleless kitchen thanks to TIP-ON: refrigerator and dishwasher can be opened when necessary with a press of your knee or elbow.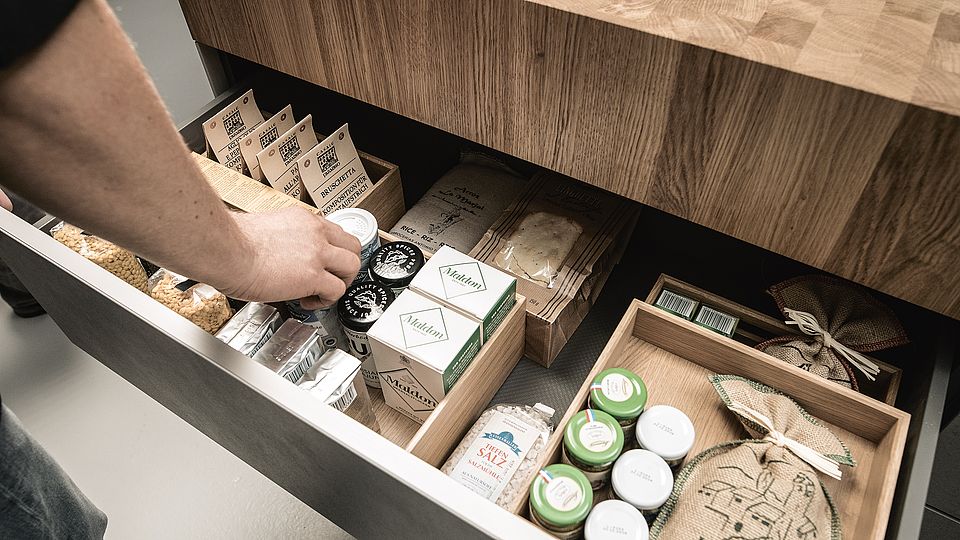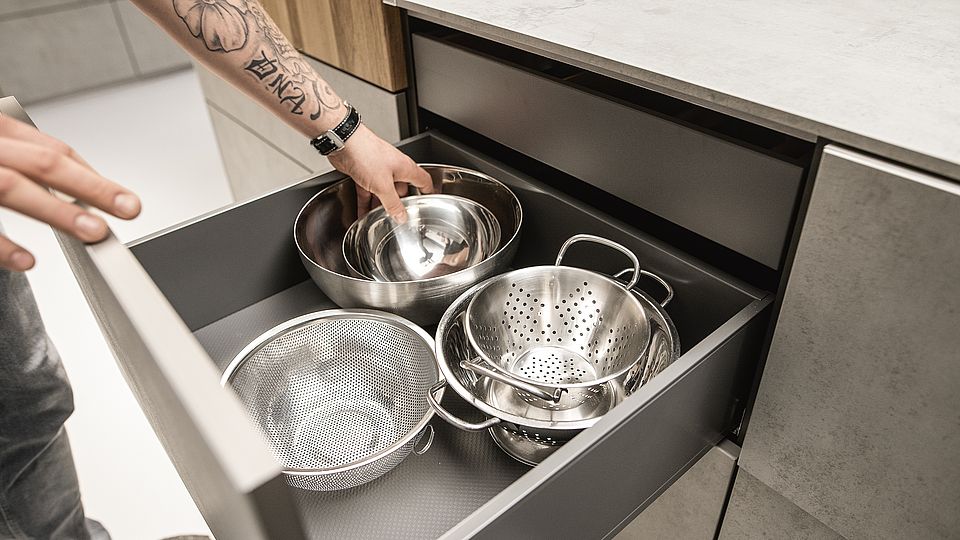 next125 equipment – The next125 equipment range features a wide variety of high-quality storage space solutions.
With next125, attention to detail comes in the form of functional precision. A kitchen is thus created that appeals to both the senses of sight and touch. It creates an oasis of well-being, a functional living room for family and friends.
next125 cube – the recess system makes work in the kitchen so much easier and quicker. Everything is instantly on hand.