CERAMIC

REAL GLASS

SOLID CORE

WOOD

HIGH GLOSS LACQUER

MATT VELVET LACQUER

SATIN LACQUER

UV LACQUER

LAMINATE

LAMINATE
Matt or high gloss, the purest white or natural tones, discreet grey or ruby red. In through-dyed laminate, exquisite lacquer or valuable veneer. The finish satinated or smooth: next125 fronts for the consciously planned designer kitchen.
CERAMIC
LIGHTER THAN ALUMINIUM, HARDER THAN NATURAL STONE
Ceramic is ideal for kitchens: foods can be hygienically processed directly on the surface. Furthermore, the material is resistant to cutting and heat. Used for worktops for many years, the next logical step is ceramic kitchen fronts. As with porcelain, this natural, man-made material only contains substances which also occur naturally in this form. This means that the material is environmentally sound and can be fully recycled.
REAL GLASS
HIGH GLOSS OR SATINATED
High gloss or satinated fronts of 3 mm thick toughened white glass. Rear side fully lacquered and with a 16 mm thick wood-based material panel affixed. The glass edge is protected with an all-round decorative edge covering. The light reflects and refracts in the high-quality surface, with impressive effects.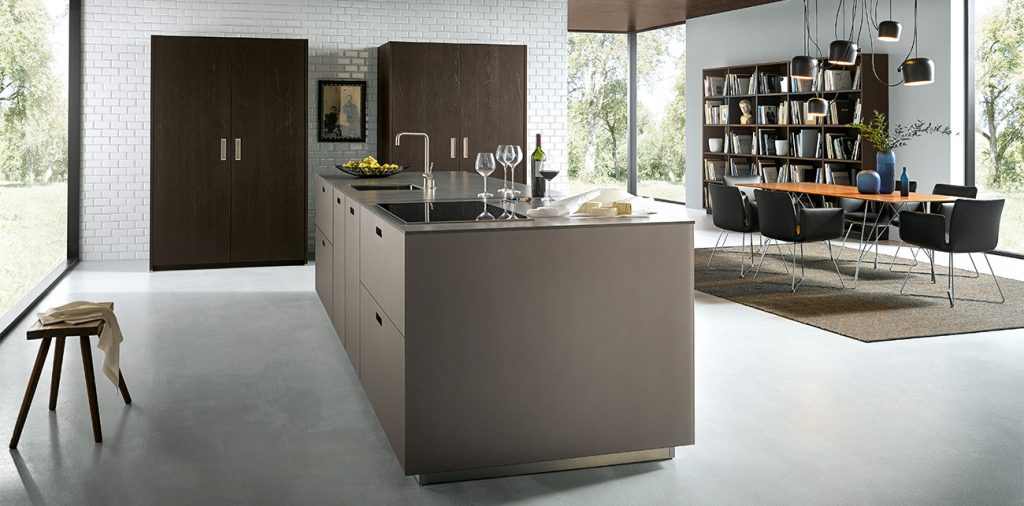 SOLID CORE
ESTHETICAL AND EASY TO CLEAN
Fenix solid core is pressed from several layers of solid in order to obtain a 4 mm thick worktop. The contemporary, warm and velvety design invites the user to touch it and to feel comfortable. Thanks to the special anti-fingerprint coating AFP, annoying fingerprints are considerably reduced.
WOOD
NATURAL AND SUSTAINABLE
Wood fronts are natural and sustainable surfaces made from solid wood and precious veneers. They are coated with a particularly high-resistance two-component lacquer for protection.
HIGH GLOSS LACQUER
HIGH QUALITY AND BRILLIANT
High-quality lacquered fronts produced in several work processes, making them extremely durable. They are distinguished by brilliant colours and a soft, rich feel.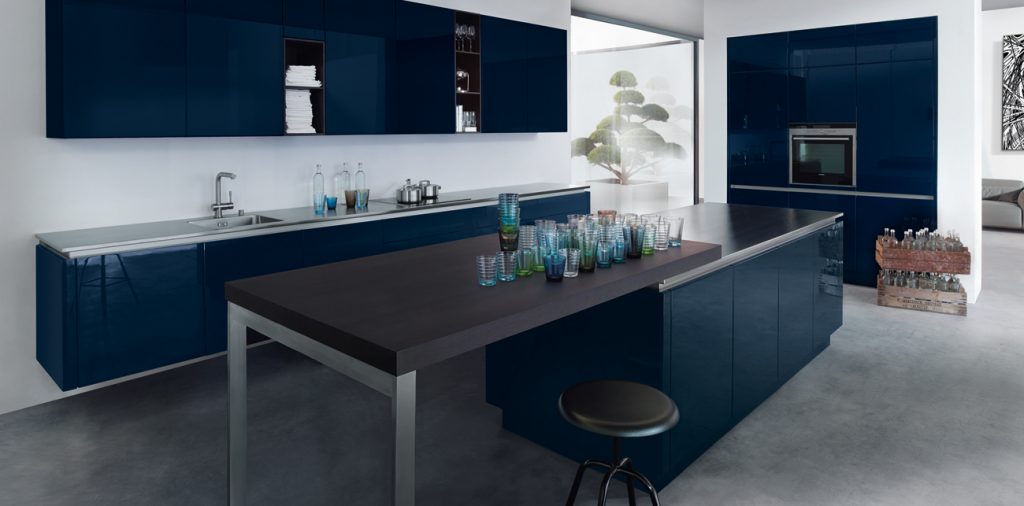 MATT VELVET
LACQUER
DURABLE AND SILKY SOFT
The fronts, produced with a great deal of care in several work processes and coated with transparent matt lacquer are particularly durable thanks to the several coats of lacquer. They also feel silky soft.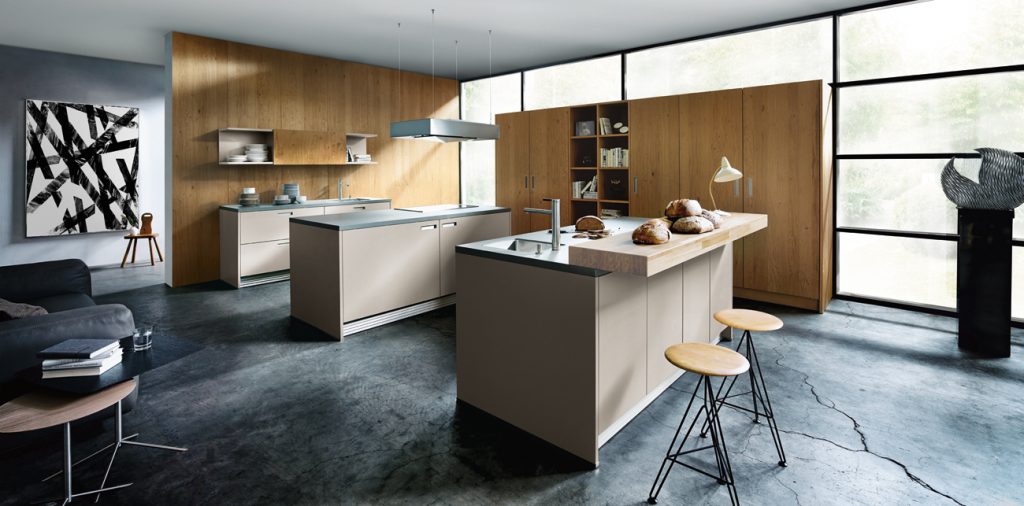 SATIN LACQUER
RESISTANT AND LOW-MAINTENANCE
This water-based Dual Cure lacquer system with UV curing not only meets high ecological demands, but is also highly durable and resilient. The velvety matt, lightly textured finish makes the front very easy to care for. Satin lacquer is available in many colours.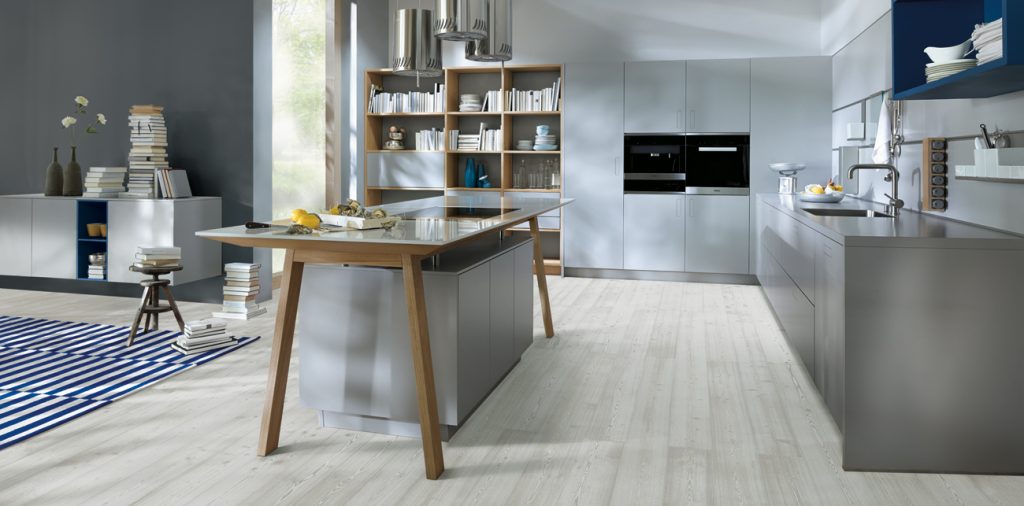 UV LACQUER
ROBUST AND RESISTANT
The basis is a high-quality MDF substrate, the front of which is coated with several layers of UV lacquer. Radiation curing with special UV lights produces a very hard and resistant lacquered surface. The all-round laminate thick edge in the colour of the front makes the narrow edges highly resistant to damage.