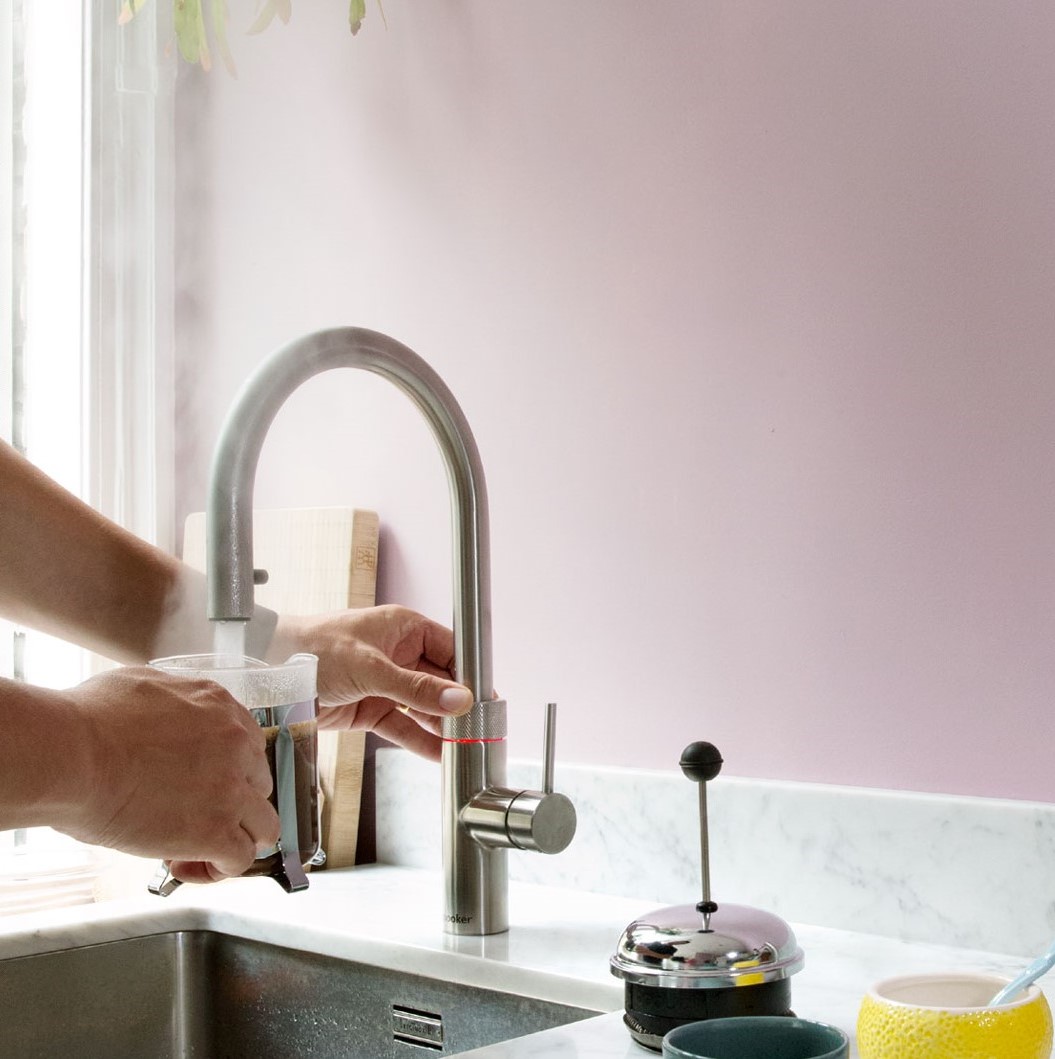 The new kitchen must-have. Quooker: the tap that immediately dispenses boiling water. Tap on the worktop, tank underneath. A 100% Dutch invention taking over the world.
You can choose between a separate boiling water tap with accompanying mixer tap, or the Quooker Flex or Fusion: a single tap for hot, cold and boiling water. Ultra-safe, super-efficient and available in eight tap designs and three finishes.
And if you thought that the Quooker was wasteful, think again: the patented high-vacuum insulation ensures that the Quooker's standby usage is just 3 pence a day. For even more efficiency, choose a COMBI tank, a single, amazingly economical way to produce both hot and boiling water.
No kitchen is complete without its Quooker.
If you still need help deciding whether or not a Quooker is for you, here's a brilliant video with the 7 best reasons why a Quooker can benefit you!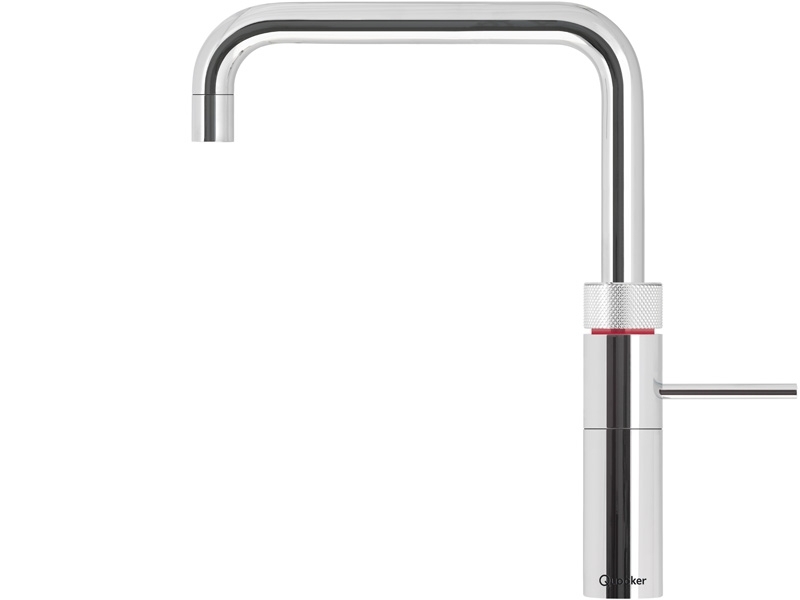 Combination boiling-water and mixer tap in Nordic design, complete with childproof push-and-turn handle and angled spout.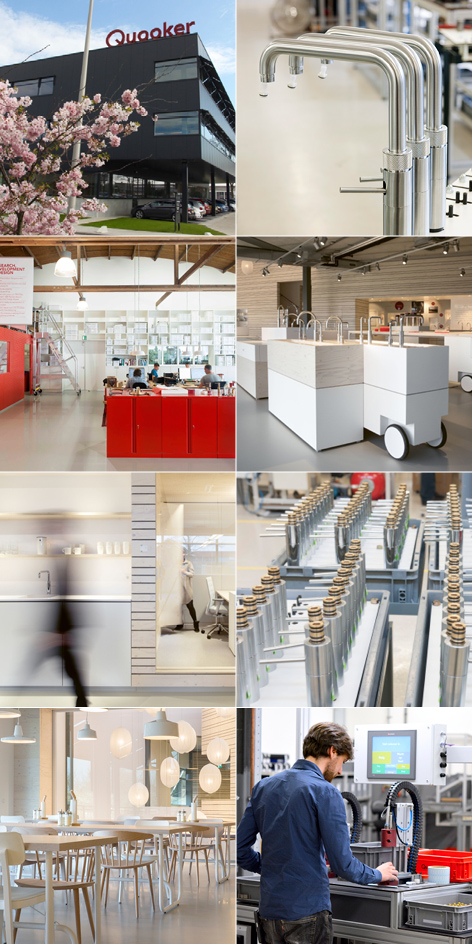 The Quooker's perfect high-vacuum insulation means that it only costs 3 pence a day to have boiling water at hand, exactly when you want it.  What's more, the Quooker ensures that you always have the exact amount of boiling water you need. And you will really save money if you choose the COMBI tank, which supplies all of your kitchen's hot water too.
By generating both hot and boiling water in a single compact tank under your worktop, the COMBI eliminates the need to pipe hot water all the way from the main boiler to kitchen sink. No more running the tap for ages to get hot water and you'll see big energy savings too.
The Quooker COMBI generates all of your kitchen's hot water and boiling water from one compact tank which tucks away under your sink
Direct means instant!  No more running the kitchen tap and waiting for hot water to be piped through the house from the main boiler to your mixer tap…
Saves water and energy: the single most efficient way to provide both hot and boiling water
You have to be careful when dealing with boiling water. Knocked over kettles cause hundreds of casualties each year, especially for young children. Such accidents are a thing of the past with the Quooker, thanks to its childproof handle and insulated sides that ensure it never feels hot to the touch. The water is boiling, but the flow is a fine spray rather than a solid jet, giving you plenty of time to get your hands out of harm's way. Safety and ease of use go hand in hand with the Quooker.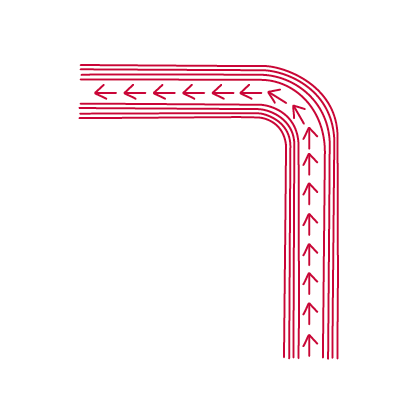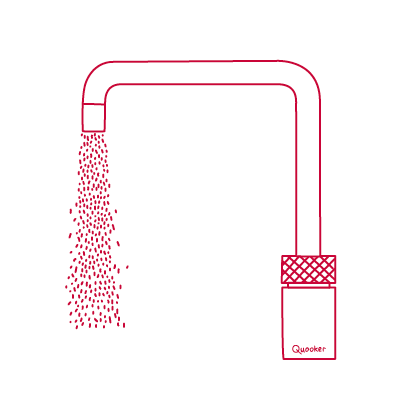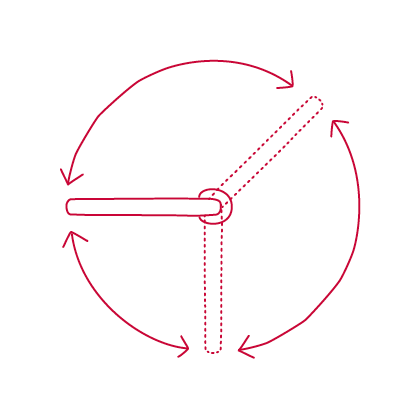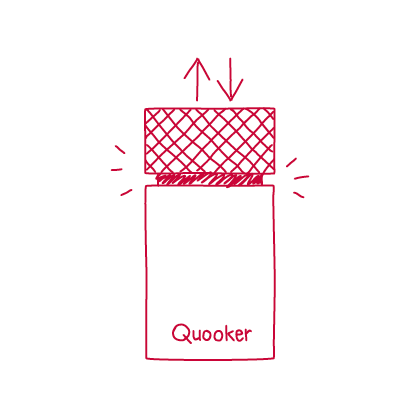 Boiling-water tap and mixing tap in one, with a flexible pull out hose for more reach and extra functionality. In the fresh design for which Quooker is known: a round spout in two finishes, chrome and stainless steel.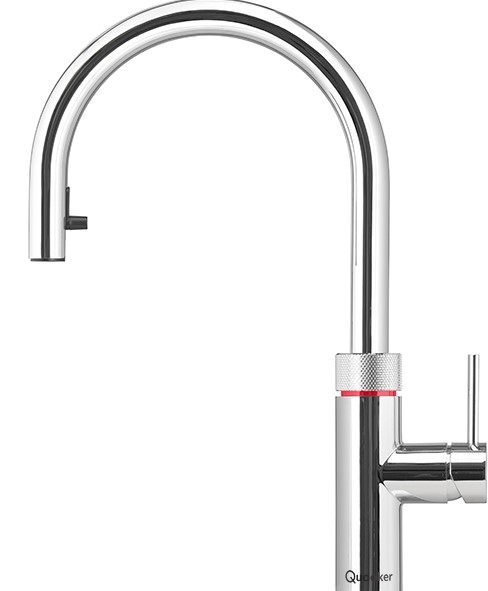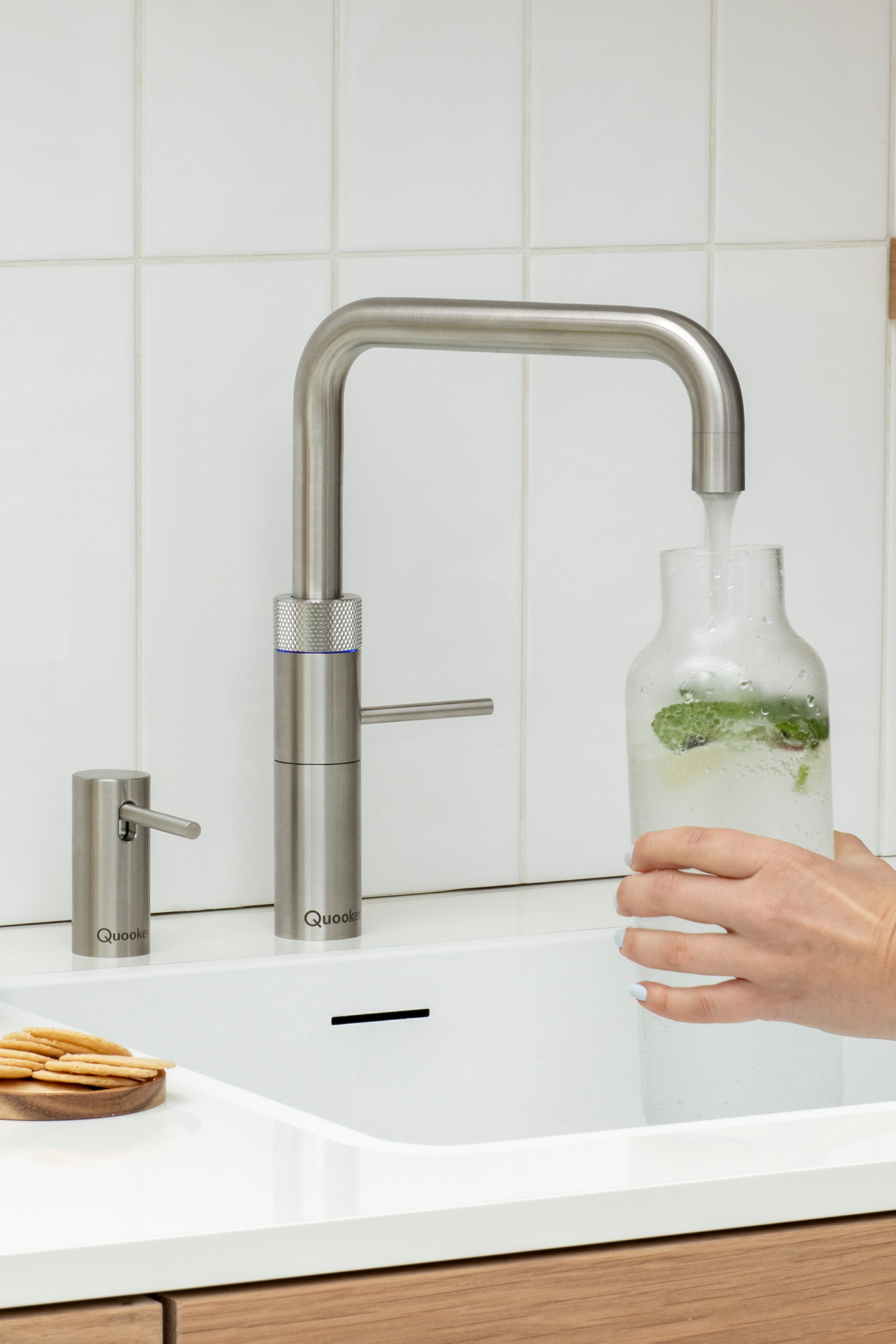 The new function makes life in the kitchen even easier. It saves you time and space, it means you no longer need to use plastic bottles and it is completely safe. To dispense sparkling water, press and turn at the same time. The illuminated ring that turns red to indicate boiling water now flashes blue: sparkling water comes out of the tap. And if you hold down the button for slightly longer and then turn it, you get filtered water. So it's impossible to dispense boiling water when you want sparkling water.
How does a Quooker work with CUBE?
The CUBE can be installed at the bottom of the kitchen cabinet next to the Quooker tank. It includes two filters that make the water just as pure as the bottled water you buy in the shop. The CUBE is attached to a CO2 cylinder that gives you 60 litres of sparkling water from your Quooker tap.
Nordic design combined boiling-water and mixer tap, with childproof push-and-turn handle and angled spout.
Nordic Round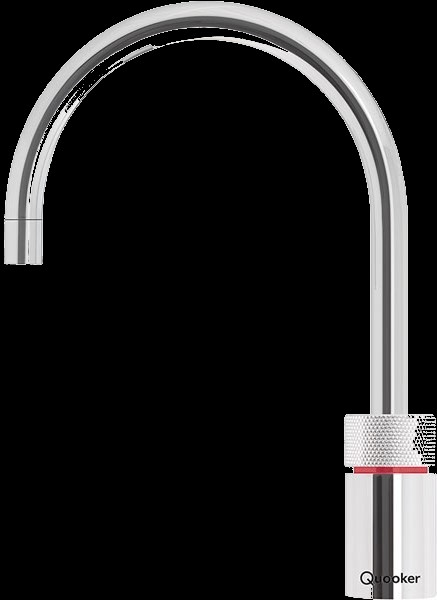 Nordic design boiling-water tap with childproof push-and-turn handle and round spout.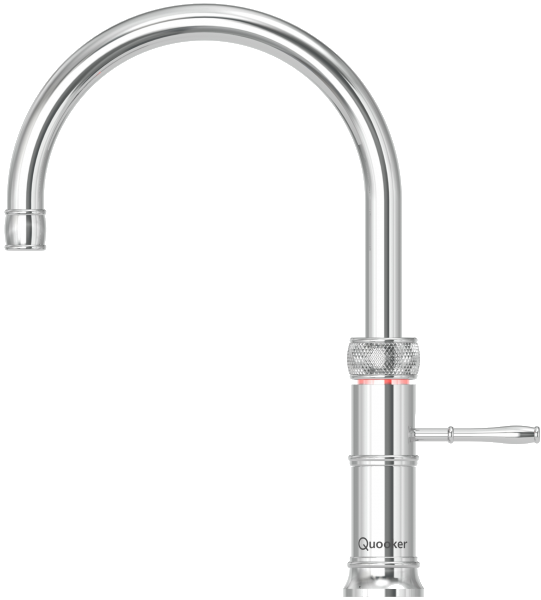 A new timeless classic that will look at home in every country style kitchen. Available in a new square and round Classic Fusion all in one tap.
Nordic Classic Single Tap
A new timeless classic that will look at home in every country style kitchen. Available in a new square and round Nordic Classic single tap.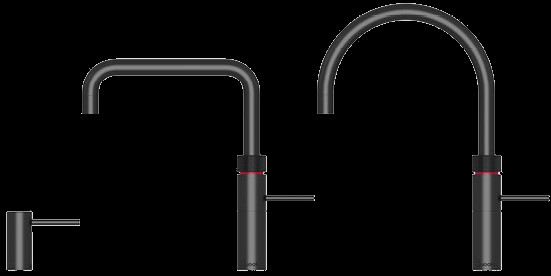 Dark Romance
Black is associated with power, elegance, formality and mystery. Black is a dark colour, the darkest colour there is. Black can stand for strength and power. It is formal, elegant and high-class.
Dark colours in materials emanate from European design. With the Quooker in black we present the first black 100°C boiling-water tap which works well in almost any kitchen style.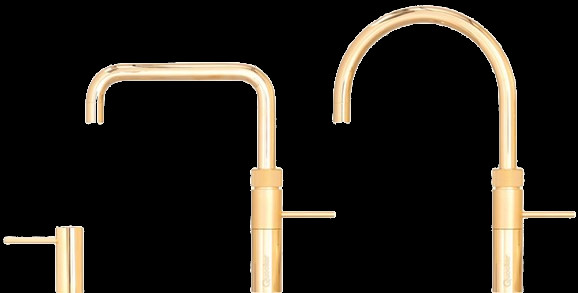 It is robust, elegant and exotic at the same time. The golden boiling water tap by Quooker brings instant boiling water and instant cool chic to the kitchen. All that glitters is gold, but don't be fooled: the glittering gold layer hides some ingenious technology!
After a period of cool colours like silver, grey and chrome, it's now time to bring some warm glamour into the home. Gold is a real power colour and stands for victory, celebration, success and wealth. But don't forget the practical advantages: gold goes with everything!