'Uncompromising design, innovation and technology'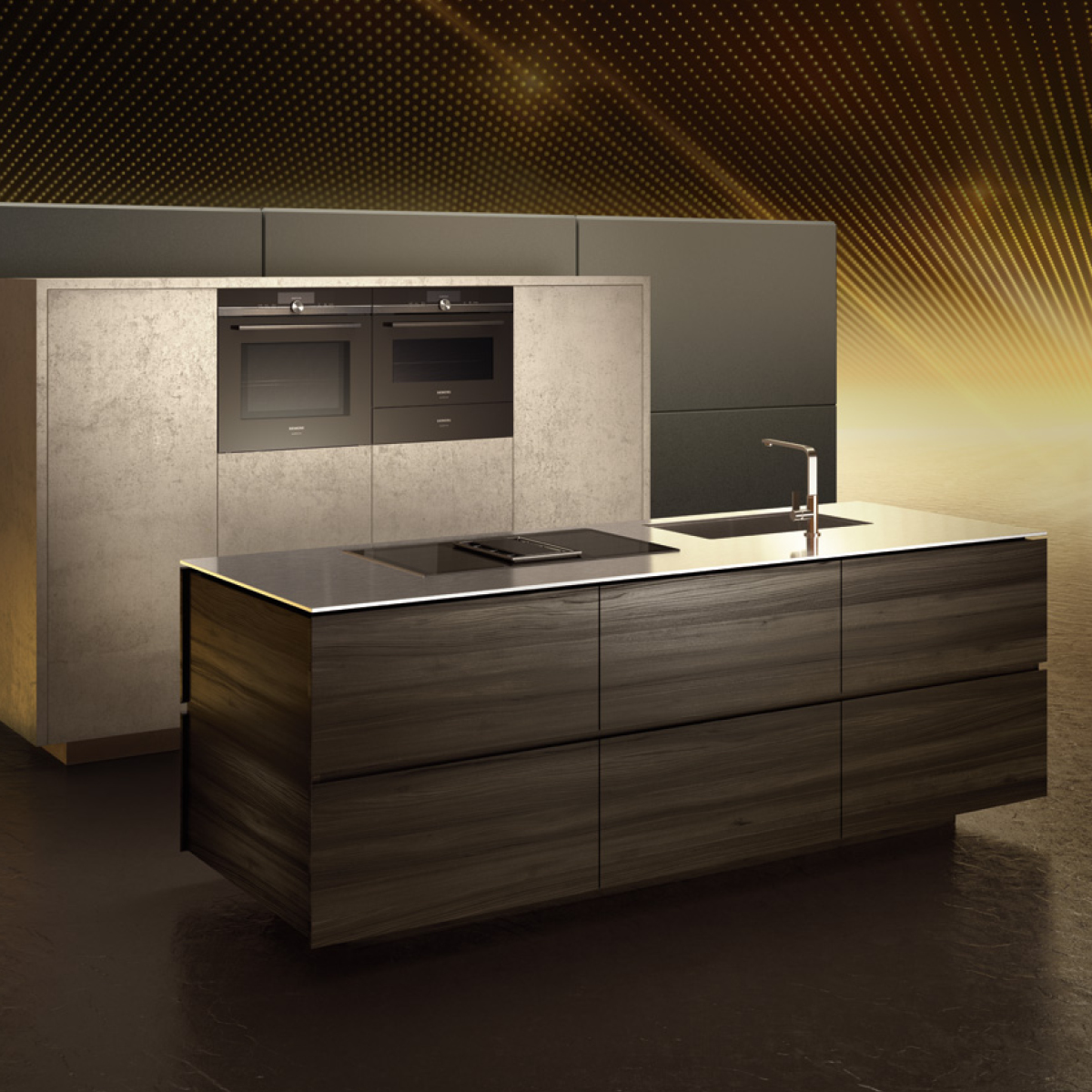 Siemens Home Appliances: where advanced materials, sleek lines and geometric shapes meet to form a refined and clear design language. Introducing you to a life full of endless possibilities.
Discover the vast range of Siemens technologies, inherent in every home appliance, and experience your household as you know it, revolutionised. From your kitchen to your laundry, Siemens' innovative technologies will make your home smarter, more intuitive and more self-sufficient than ever before.
StudioLine
The inspiring studioLine range combines extraordinary design and a unique style. studioLine appliances are more than just highly functional equipment – they form part of an ambitious lifestyle and an expression of individuality. Siemens studioLine appliances are created for those who are not satisfied with the ordinary and want to turn every day into something extraordinary.
New! Discover the exclusive blackSteel design.
Introducing the new blackSteel design. With its elegant minimal appearance, studioLine blackSteel appliances bring understated style to your kitchen. The blackSteel oven's new darkened front, large stainless steel control dial, and deep black glass door perfectly represents the uniqueness and elegance of the range.
Refined style from every angle: StudioLine blackSteel ovens.
Exclusivity gets an upgrade. The latest Siemens blackSteel design radiates with high quality materials, and boasts an elegant streamlined appearance.
Unique kitchen statements: StudioLine blackSteel hoods.
Siemens appliances make cooking and baking a pleasure. Their innovative technologies and convenient functions take work off your hands, and inspire you to create delicious dishes. They also set new standards with their captivating design and high-end materials.
Combine form with function with a Siemens high-tech fridge freezer. Let your choice of model subtly influence your living space. An integrated fridge freezer can form a pillar at the end of an invitingly long working space. Not only does the column make a strong architectural statement, but it also helps to frame a strikingly empty wall. The effect is timeless design.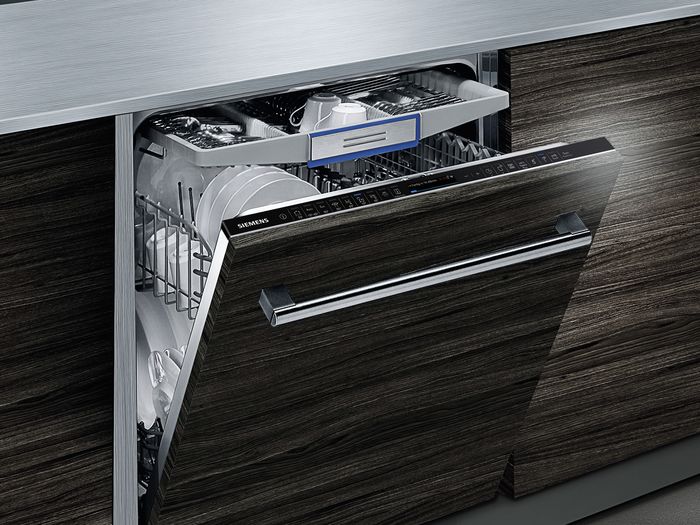 Siemens dishwashers feature modern design and innovative ideas that make life easier. Fall in love with maximum flexibility. Thanks to practical functions, such as height-adjustable side parts and foldable flip tines, everything finds its place – from the largest ladles the the smallest teaspoons. Whether you're serving dinner to your family or hosting a party for friends, Siemens dishwashers ensure your dishes will be sparkling – in a flash.
Immerse yourself in the world of Siemens coffee. Kick-start your day or finish it in a relaxed mood in the evening. No matter how or when you prefer to enjoy your coffee: with its EQ fully automatic bean-to-cup coffee machines and filter coffee machines, Siemens has the right model for a perfect moment with coffee. Such pleasure is made possible by the interaction of all components – a result of our years of experience and strong commitment to research and developement.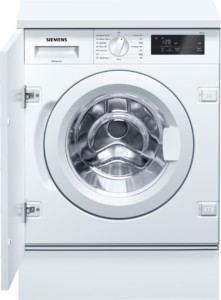 Comfort, performance and energy-efficiency: Siemens washing machines, dryers, and washer-dryers always offer you state-of-the-art technology. Innovative functions not only provide excellent results when washing and drying, they also make your life easier.
Siemens ventilation hoods can come into your induction hob or mounted on the wall, ceiling or in a cupboard. Cooking islands are becoming more and more popular, inviting people to cook and eat together in the kitchen. Compact telescopic hoods and canopy hoods are discreet ; integrated extractor hoods create a harmonious overall impression.
Clarity in form and function, sleak in design, intuitive in operation. Siemens ovens allow you to cook with all your senses. Designed to cut down your work and expand your cooking options, they open up new possibilities. Try, for example, our models that steam cook or have microwave functions. Models come in a range of shapes and sizes to fit into your individual design concept.
With Siemens induction hobs, measuring between 60cm and 90cm, you can prepare your favourite dishes quickly and easily. With power-Induction, electromagnetism generates heat only where you need it – in your pots and pans. Heat is generated in the pans instantly by the induction stove and vanishes just as quickly when you switch off. If something boils over, it can't burn onto the glass ceramic surface because the surface hardly gets hot at all.
With the distinctive Siemens design using glass and chrome lines, our ventilation systems create a design statement that seamlessly harmonizes with other Siemens appliances. Whether wall-mounted, hung over an island, integrated into a hob or hidden in the counter, our range of ventilation systems gives you creative freedom. All Siemens cooker hoods provide a powerful performance.
The new Siemens InductionAir system unites an innovative, highly functional hob with pioneering integrated ventilation technology.
Though often favoured by those with open plan kitchens, Its ability to create a sense of free-flowing space and light is also a great option for those with more compact kitchens that are looking to maximise storage space.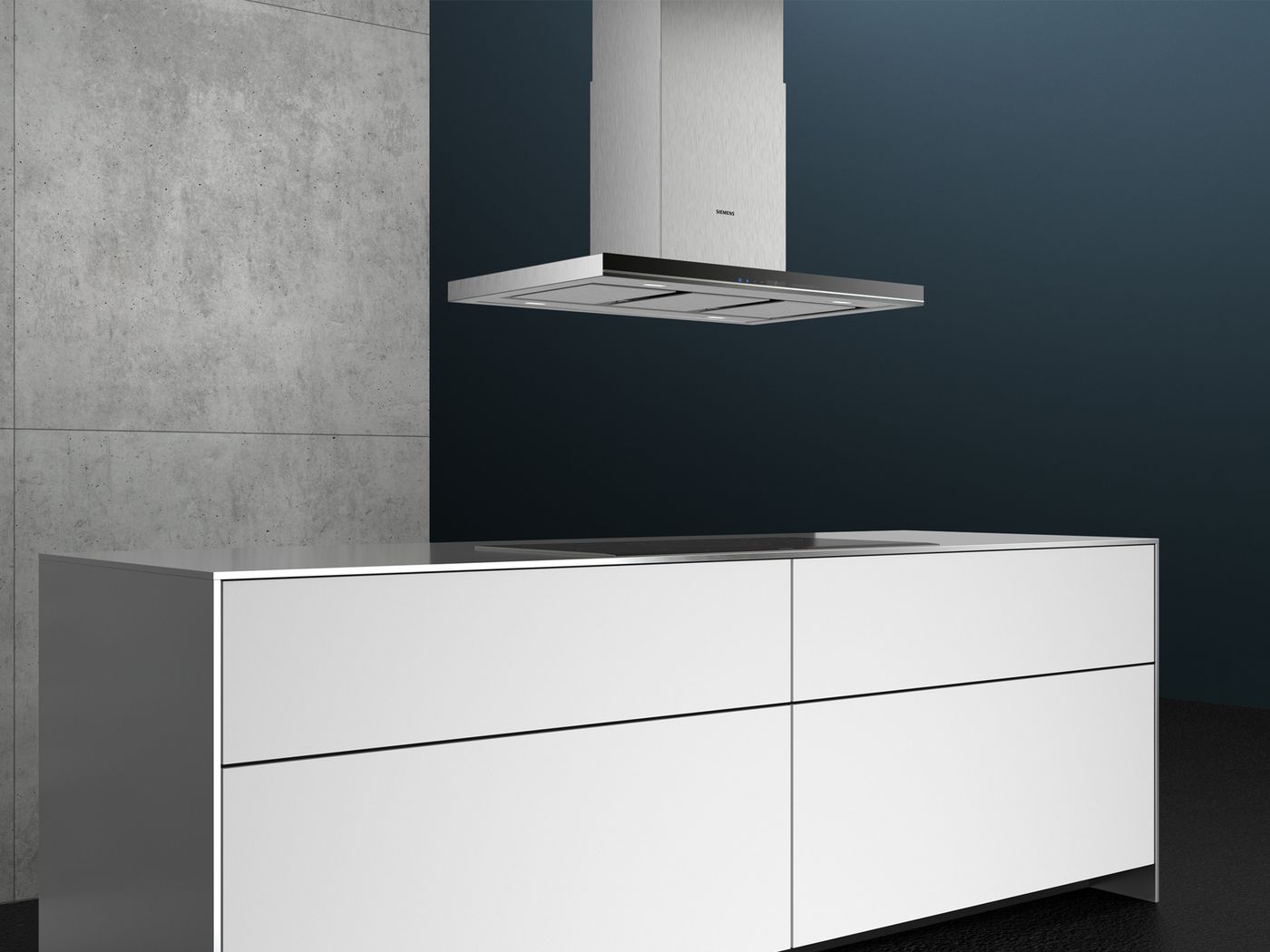 Fresh air for your cooking island-Siemens island chimney hoods and ceiling ventilators work wherever you need them to.
Add flair to your cooking island – Siemens island chimney hoods and ceiling ventilators work wherever you need them to.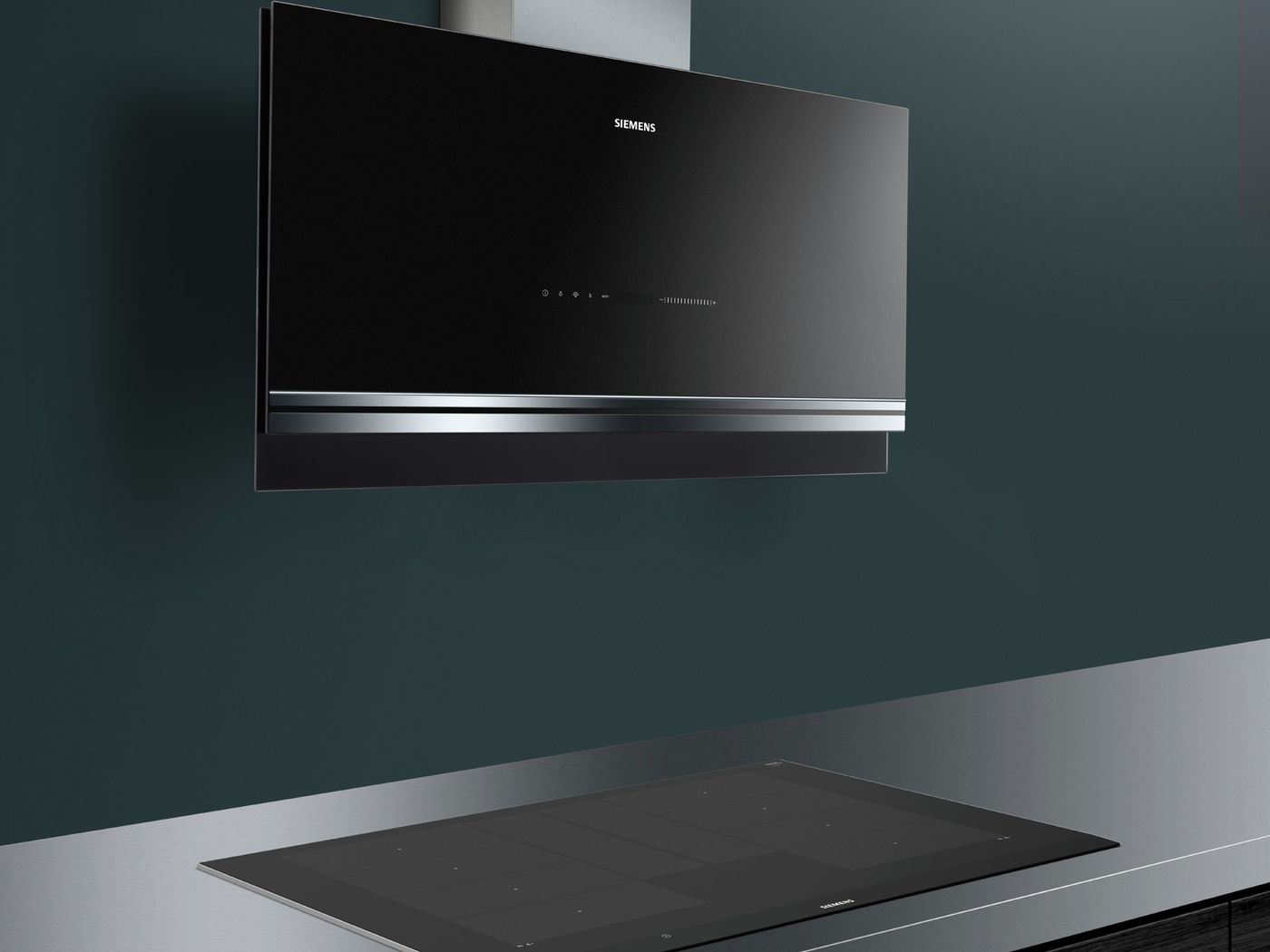 The style statement- Siemens wall mounted hoods are easy to install and look splendid in any kitchen.
Our timelessly elegant wall mounted hoods make a style statement, while powerfully extracting steam.
Redefining Kitchen Standards
Discover a new era of ventilation solutions with the new Siemens glassdraftAir.
The sleek glassdraftAir is a bold statement of innovative kitchen design that not only catches steam, but the attention of your guests as well. Watch them marvel as the transparent glass rises seamlessly from the worktop, gently removing excess steam and unwanted cooking smells with ease.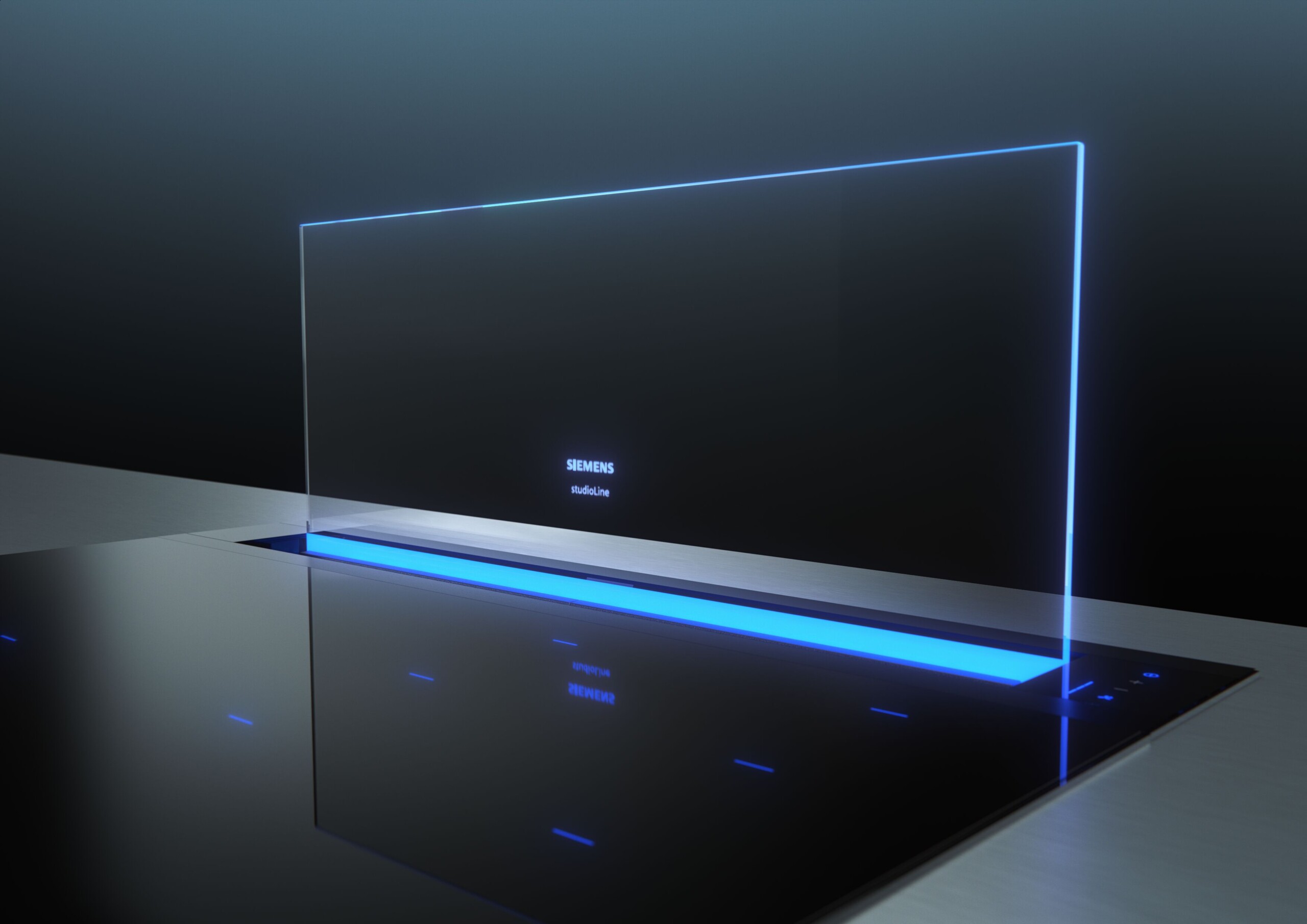 studioLine is defined by striking features and details which are only available in this exclusive range of built-in appliances. Uniting elegant and pure design language that stands the test of time. With advanced engineering studioLine delivers the perfect blend of flexibility, convenience and precision to bring your kitchen to new heights. Discover how innovative, intelligent Siemens built-in appliances will help you save time, experience great taste and suit your personal style.
Excellent extraction performance: powered by iQdrive and Guided Air technology
The new glassdraftAir provides an uninterrupted view of your open living-space.Guided Air creates an air curtain behind the glass that ensures powerful and quietextraction performance from any cooking zone – and clean air in your kitchen.
Redefine your daily life: With Siemens and Home Connect
The Wi-Fi enabled Siemens Home Appliances can already be operated through the Home Connect App. But now this technology connects your appliances with different partners – turning your house into a connected home. Discover how connectivity creates various new possibilities which enrich every aspect of your daily life. Open up for an innovative lifestyle and let the future move into your home.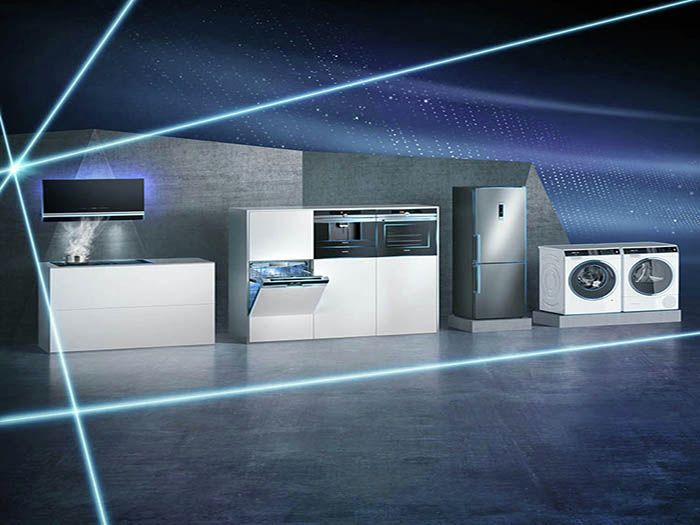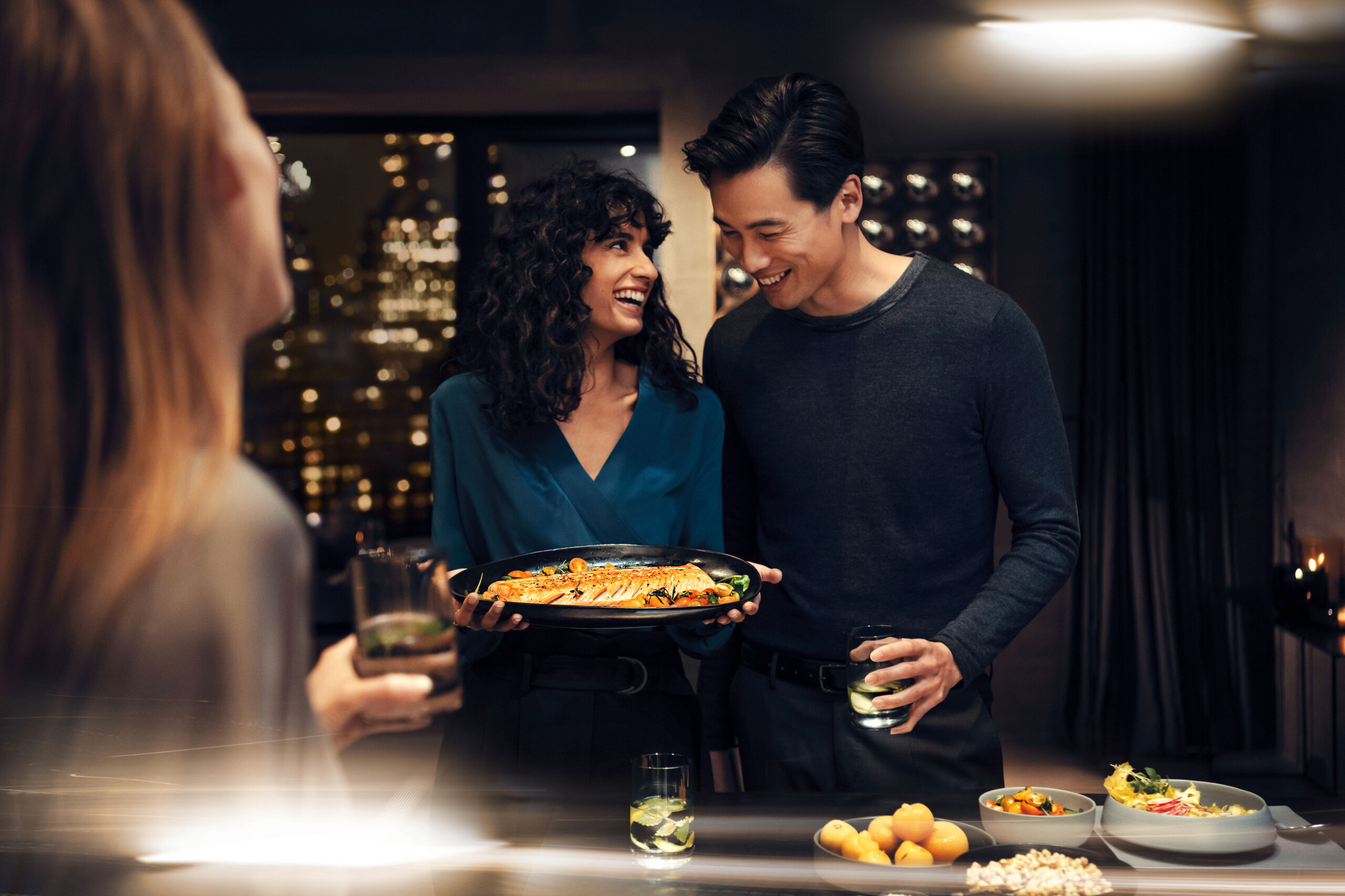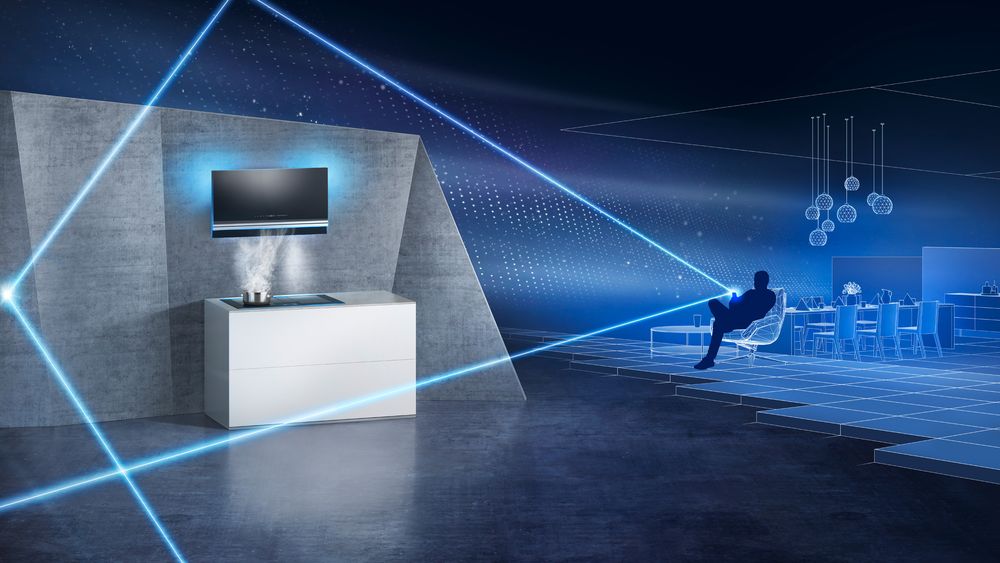 With the intuitive Home Connect App you can monitor and control your cooktop and extractor hood's settings – for example, adjust the power level or delayed shut-off duration conveniently with a few clicks – from wherever you are, whatever you do. Home is where your app is.
Have you ever left the house and had to go back to check if you turned off the oven or hob? Only to find out that, yes, you have? Piece of mind is just a click away with wifi enabled hobs and ovens and the intuitive home connect app: monitor your appliances settings such as a the on/off status, active cooking zones, timer status etc. from wherever you are, whatever you do.
Do the dishes. While eating out. There are many things that are more exciting than dish washing. Siemens dishwashers and Home Connect give you the opportunity to do the dishes while doing exciting things.
Look into your fridge. While exploring the world. Thanks to two cameras that are installed in the fridge, you can take a look inside from wherever you are- through intuitive home Connect App. So whenever culinary inspiration hits you, it only takes a few seconds to check, which ingredients you still have at home.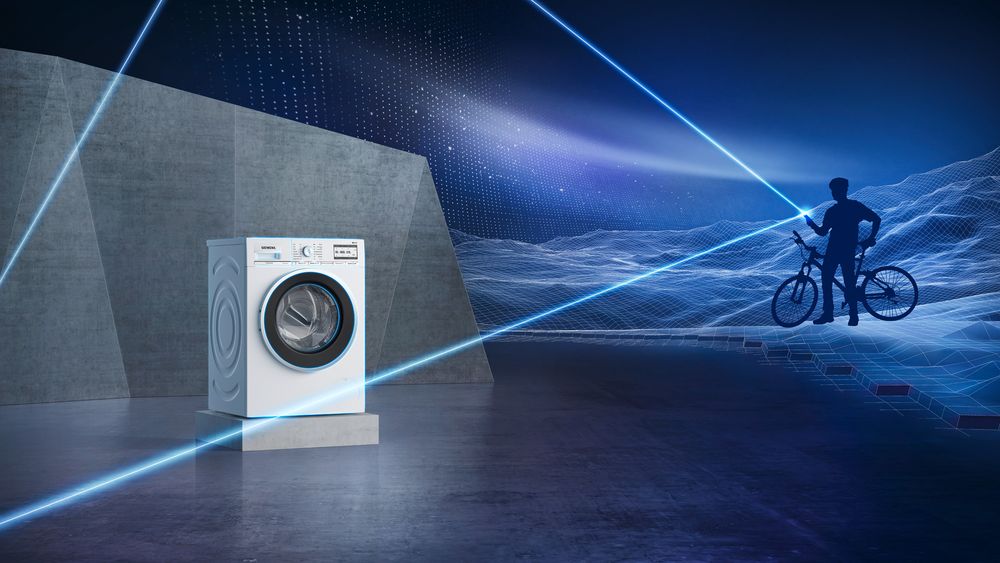 The easy start feature in your Home Connect app helps you to find the optimal program. Just answer a few simple questions, for instance about the fabric and colour and remotely send the recommended  program settings to your appliance. In this way you can go from finding the ideal program to starting the laundry in just a few seconds.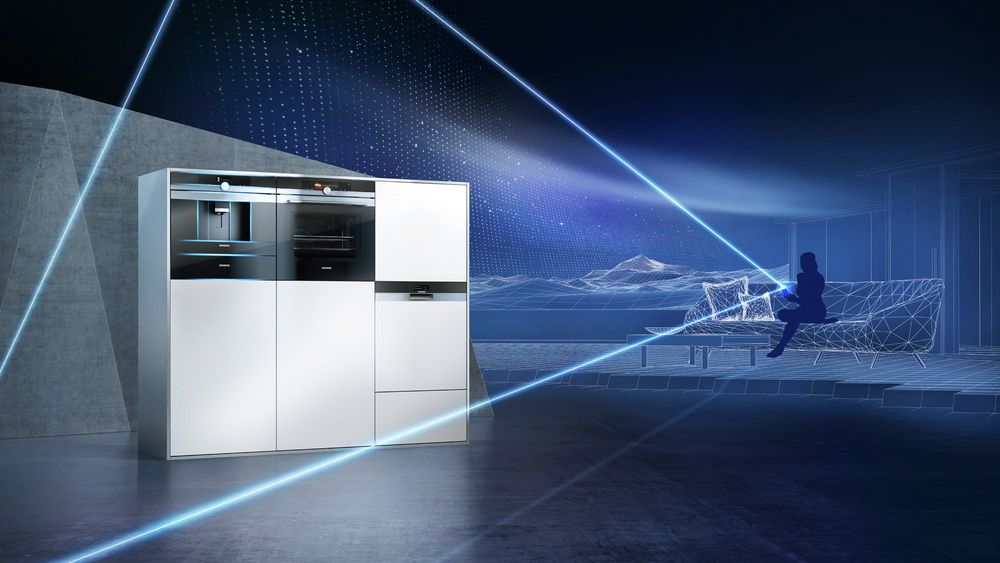 Enjoy the wide world of coffee. While relaxing on your sofa. With Siemens coffee centres and Home Connect, you can discover the world of great coffee in just one app and benefit from exclusive varieties and intuitive remote functions.
studioLine vacuum drawers
Lock in the flavours: Steam oven with sous-vide function and vacuum drawer.
Prepare and cook food with the most exquisite flavours and delicate textures with the studioLinevacuum drawer and steam oven with sous-vide function. By sealing ingredients in the vacuum drawer and leaving then to marinate before cooking gently with steam under constantly low temperatures, you ensure that any moisture and flavour is fully absorbed into the food, saving vitamins and resulting in more intense aromas for a fine dining experience.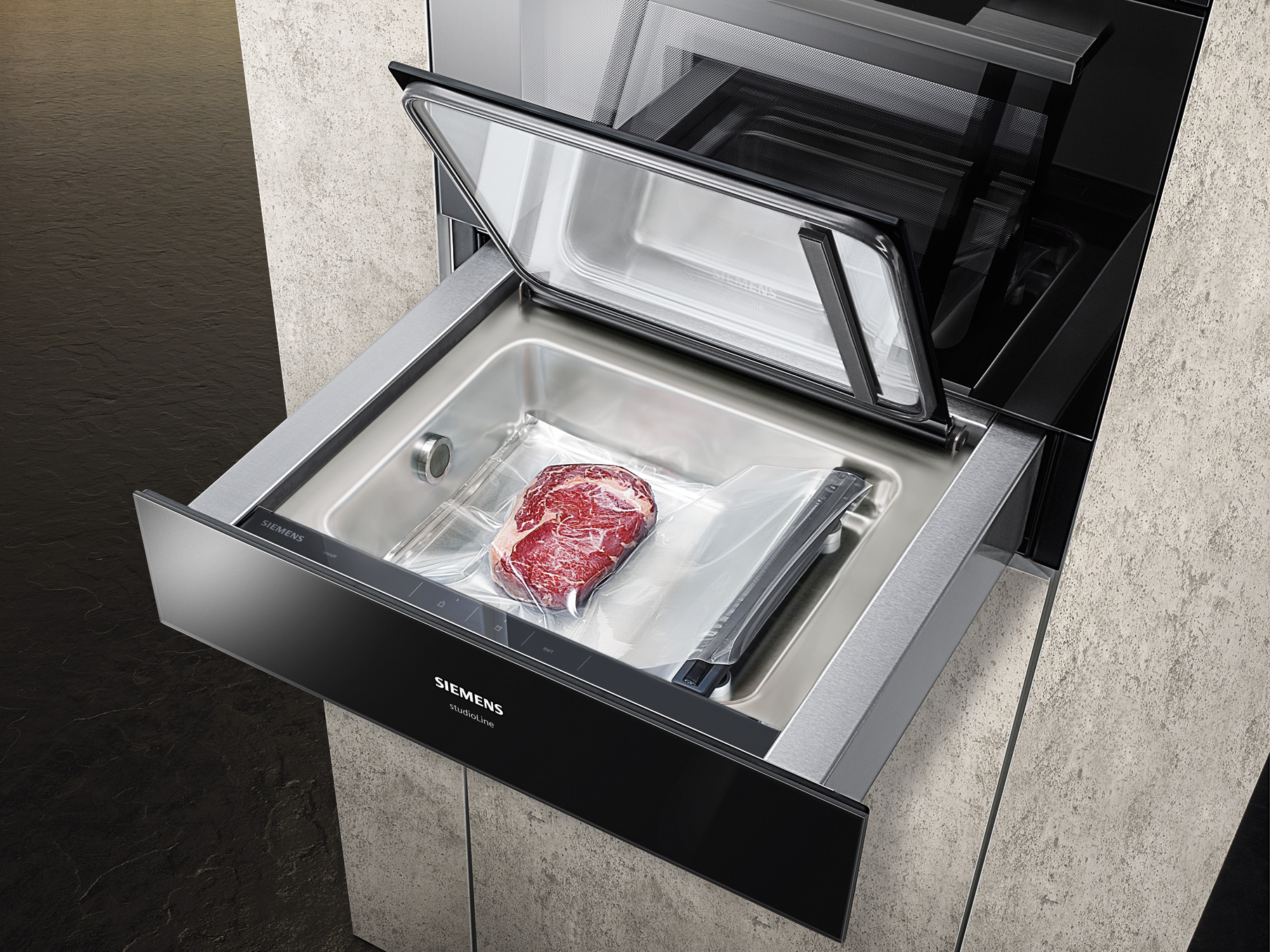 Sophisticated cool: studioLine aCool range of fridges, freezers and wine coolers.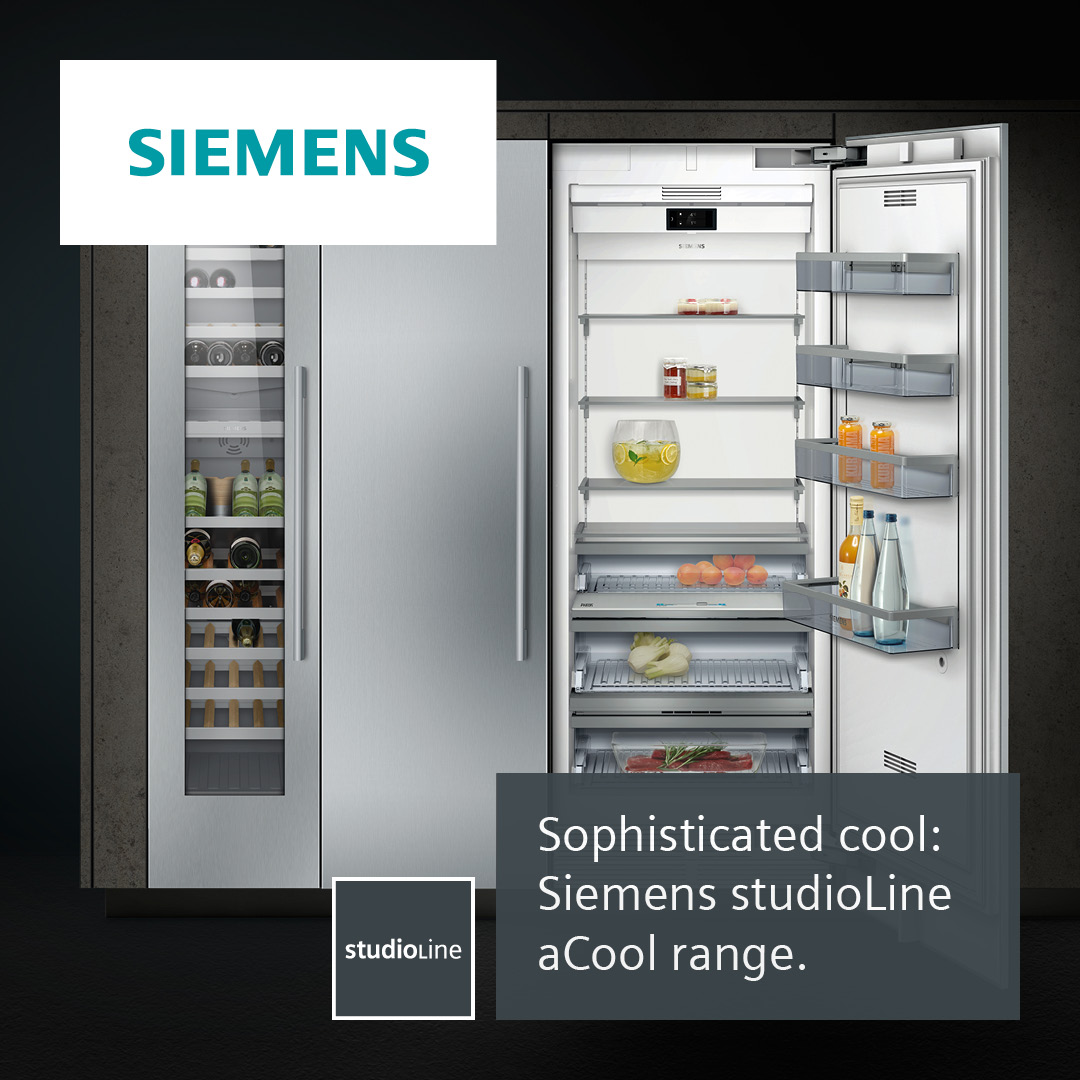 Highly modular aCool appliances offer total flexibility combinedwith timeless design, and packedwith innovative features.Create bespoke designs that are both elegant and functional to suit your individual taste. aCoolappliances are the finest in refrigeration and freezing. Designed to impress, they feature ample storage space.
Available in different sizes and forms, with an additional variety of fronts and accessories, they open new possibilities to your imagination, allowing you to create your individual cooling zone. Whether you want to be prepared for any situation, seek perfection, or consider yourself a connoisseur, you are bound to find the right solution for you.
Timeless design and state-of-theart technology, with stainless steel and intelligent features satisfy even the most demanding consumers.
Should you collect wines and champagne, create a wine cellar without having to have a cellar. If you are vegetarian or more of a red meat eater – use specially designed cooling compartments that are independently regulated. With this high level of customisation you will always find a way to express yourself.